Stargirl
(25)
from Germany
Gender: female
Age: 25
Zip code: xxxxx
Country: Germany
I speak: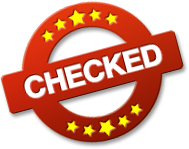 Amateur tags
Not available

I am s********e, looking for a man who leads me. Do you have leadership q**lities? Will you show them to me?
My Personal Info
| | |
| --- | --- |
| Height | 175 cm |
| Weight | 58 kg |
| Ethnicity | White / Caucasian |
| Eye color | green |
| Hair color | dark brown |
| Hair length | long |
| Figure | slim |
| Body hair | none |
| Pubic hair | none |
| Cup size | A |
| Glasses | yes reading glasses |
| Tattoos | one |
| Piercings | none |
| Marital status | single |
| Smoking | Not available |
Visit my diary daily to stay up to date with everything I do.

Deep insights
Oh you love that, to see my tight hole
Poncky writes a comment:
Ich liebe es nicht nur es zu sehen, ich will Dich auch nehmen und es Dir geben was du brauchst


Horny butt
Just beautiful butt held out for you and other poses
Rennerle writes a comment:
Da würde man doch gerne mal was d***y reinstecken
Gefunden in B****r | Close-Up | Posing | Black-Haired | Fetish

A strip in the morning
Dispels sorrow and worries or not? Look for yourself
ScotchDD85 writes a comment:
Sehr sehr heiß!!!

Look me in the eye
I come home after a long day at work, and all I want to do is get naked
Ruedger writes a comment:
Würde dir gern beim Umziehen helfen und dich dabei verwöhnen von oben bis unten und die dabei zusehen wie du dich filmst um noch g***er zu werden
lasslo writes a comment:
ich helfe dir und verwöhne dich

I love this pink babydoll
Just a great feel from this lightweight fabric, do you like it the same way?
Stringlover writes a comment:
Du bist wunderschön und ich würde dich gerne kennen.
Andre002 writes a comment:
Du bist mega Hot habe leider gerade keine Münzen

It`s selfie time
I`m in the bathroom just taking some selfies of myself
Teufelszg66p7 writes a comment:
siesht toll aus und gaz lekker
Mcwlj88c4 writes a comment:
Oha bist du heiß kleines lass uns treffen und ich wette das wir vor dem Spiegel noch g***er Bilder hinbekommen

When I`m horny, that`s when it happens:
As is so often the case, I miss the right partner in these moments ... I wish you were here with me now
zelleralbrecht701 writes a comment:
Richtig gute und g***e Nahaufnahmen top
Marcvisiz83vj writes a comment:
Sehr g***es Video... wie gerne würde ich dich verwöhnen wollen
Gefunden in Butt | Small Tits | Close-Up | Posing | Amateur

Pink lovely and in babydoll
Do you like it? So I wait for you in bed? ;)
Sandro199712 writes a comment:
Absolut geil! Ich hätte gerade das richtige Werkzeug zur Hand
Merlin1003 writes a comment:
g***e m***hi würde ich gerne mal so richtig aussaugen
Gefunden in Brunette | Butt | Posing | Slim | S********e