StephanieBayern
(24)
from Germany
Gender: female
Age: 24
Zip code: 90xxx
Country: Germany
I speak: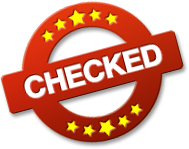 Amateur tags

I am Stephanie and I want to have fun with you. ;) I like chatting about anything, but sex and everything that is connected with it is my specialty. ;)
Bist du ein netter Mann, der hier etwas Spaß erleben will? :)
Profile of StephanieBayern
My Personal Info
| | |
| --- | --- |
| Height | 168 cm |
| Weight | 60 kg |
| Ethnicity | White / Caucasian |
| Eye color | brown |
| Hair color | brown |
| Hair length | shoulder |
| Figure | slim |
| Body hair | none |
| Pubic hair | shaved |
| Cup size | B |
| Glasses | yes reading glasses |
| Tattoos | none |
| Piercings | none |
| Marital status | single |
| Children | none |
| Smoking | no |
My preferences
What I'm looking for, is
a woman
a man
a couple
What I would like to experience, is
What turns me on, is
Vanilla sex
A**l sex
O**l sex
Peeing
Being submissive
Being dominant
Outdoor sex
Public sex
Dessous
RPG
More about me
What I can tell about myself
Romantic, crazy.
What's being said about me
Only the best. ;)
My erotic fantasy
Every outdoor sex. ;)
Visit my diary daily to stay up to date with everything I do.

I am getting wet
Just look at my sexy body - don`t you feel like f**king me? ;)
l****nbu writes a comment:
sehr natürliche Ausstrahlung
Gefunden in Butt | Small Tits | S***ed | V***ar | S********e

Selfies :)
How do you like me today? :)
xaver07 writes a comment:
gefällst mir süsse
andre8326 writes a comment:
Schöne Bilder von dir süße
Gefunden in Brunette | Long Hair | Normal | Posing | Selfies

My naked body
I just love being nude... I love my young body
thomas07152 writes a comment:
wow, superhübsch, g***er körper
AlterSoftie writes a comment:
Eine richtig süße und sexy Traumfrau!
Gefunden in Small Tits | Posing | V***ar | Tits | S********e

My sexy nylons
I have a small foot fetish ;)
Sauro1 writes a comment:
schön anzusehen sieht in echt bestimmt noch besser aus
Liebscher1 writes a comment:
sexy schöne Bilder
Gefunden in Legs | Long Hair | Posing | Nylons | S********e

Selfies ;)
These photos have been taken a few years ago ;) Even younger even sexier ;)
dreg0615 writes a comment:
gutttttttttttttttttttttttttttttttt
andre8326 writes a comment:
Schöne Bilder von dir süße

I am so horny
And I`m not having enough sex in my life :(
Libertyc**k79 writes a comment:
mega heiße frau mit nem wahnsinns hintern :D
belerophon82 writes a comment:
Ich würde dir gern meinnen S*****z zur Verfügung stellen für deine G******t. ;)

Selfies :)
Write to me one day please ;) you won`t regret it!
andre8326 writes a comment:
Schöne Bilder von dir süße
Adidas38 writes a comment:
Sehr sehr süß das Gesicht

Me on the bed...
It is no fun to lie in bed alone :(
Schmeichelkatze writes a comment:
Du bist echt süss und sexy...
David20483 writes a comment:
Sieht sehr geil aus ;)
Gefunden in Butt | Small Tits | Slim | Lingerie | Softcore

Showering and f**king
I would like to go with you to the shower and f**k ;)
skorpion1507 writes a comment:
Wunderschöne Frau, toller Körper, g***e Nippel....da bekommt man Lust auf mehr...
SUPERLATTE writes a comment:
Du bist eine wunderschöne sexy Frau
Gefunden in Bathroom | Butt | Small Tits | S***ed | S********e