Suhki
(27)
from Deutschland
Gender: female
Age: 27
Zip code: xxxxx
Country: Deutschland
I speak: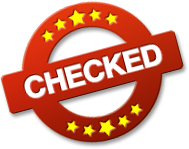 Amateur tags
Not available

Hallo, bin ich denn hier richtig? Ich hoffe es, bin die Lucie, und suche Spaß und viel Unterhaltung und Spannung, wenn du da mitmachen willst, dann melde dich, ich warte :*
My Personal Info
| | |
| --- | --- |
| Height | 172 cm |
| Weight | 57 kg |
| Ethnicity | White / Caucasian |
| Eye color | crazy color |
| Hair color | dark blonde |
| Hair length | longer |
| Figure | thickish |
| Body hair | little |
| Pubic hair | little |
| Cup size | F |
| Glasses | yes reading glasses |
| Tattoos | none |
| Piercings | one |
| Marital status | single |
| Smoking | no |
My preferences
What I'm looking for, is
What I would like to experience, is
What turns me on, is
Vanilla sex
A**l sex
Being submissive
More about me
What I can tell about myself
Dass ich ehrlich bin
What's being said about me
Das ist mir egal
My erotic fantasy
Die sage ich dir leise ins Ohr
Visit my diary daily to stay up to date with everything I do.

Plump breasts that I knead beautifully
But it`s still best if you add oil and rub it in, right?
Marks95 writes a comment:
hammer geil ich glaube das ich ein gegenstück für alles habe
Gefunden in Plumper | Close-Up | Posing | Tits | S********e

I get naked and make you hot
I want to show you how hot I am for you.
Tom153 writes a comment:
süüüüüüüüüüüüüüüüüüüüssss!
Peter123Elmse writes a comment:
Hmm schöne T****n...aber leider ohne Ton...und ein bisschen mehr von der P***y?

And now surprise: H***y
I don`t always feel like shaving, how do you like that?
Christian-pc writes a comment:
Super geil von Kopf bis Fuß.
Horstschlo writes a comment:
Du bist echt der Hammer.

And poof, the laundry was...
Yeah, where`d she go? Just got naked, the tits need space
Sexless writes a comment:
ich will dich, weil du so bist wie du bist, traumhaft, sexy, bezaubernd
lickinglugg writes a comment:
Geschaffen um Liebe zu machen! Chapeau! Kuss R.
Gefunden in Big Tits | Close-Up | Lingerie | Amateur | Selfies

Horny lingerie and hold-ups
I treated myself to some new laundry. Would you unwrap me like this?
Stefanie_78 writes a comment:
Sehr heiss ... total sinnlicher Blick und absolut herrlicher femininer Körper ! LG Stefan
sunnyboy09 writes a comment:
sehr sehr sexy !!!!!!!!!!!!!!!
Gefunden in Brunette | Lingerie | Amateur | Nylons | Selfies

The big honkers want to get some air
Nice weather, warm air, I sleep naked in bed, don`t you?
F**kerlei writes a comment:
Ah du bist sehr schön. Und deine Schnecke gefällt mir gut. Möchte sie küssen ,l**ken und ausfüllen.
PaulAC writes a comment:
Du bist eine wunderschöne Frau, perfekt....


Red bodysuit accentuates my body
I was first of the opinion that the body does not fit, but see for yourself
an-ro writes a comment:
sehr schön zum verführen...
Sexless writes a comment:
ich will dich, weil du so bist wie du bist, traumhaft, sexy, bezaubernd

Big tits need a lot of space
I am most satisfied when my breasts are simply not locked up
Helmut-123 writes a comment:
Wunderschöner Körper und g***e T****n TOP
sunnyboy09 writes a comment:
WOOOOOOOOOOOOOOOOOOOOOOW....
Gefunden in Plumper | Chubby | S********e | Grannies | Selfies