SweetChubbySamy
(27)
from Germany
Gender: female
Age: 27
Zip code: 77xxx
Country: Germany
I speak: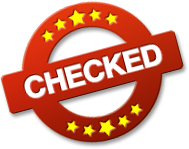 Amateur tags

Hey you, I`m Samy. I am 27 years old and probably only partly a typical woman because I love to be wooed. But what makes me different is that I love to have sex. Excuses like: "Today I have a headache" is not one of them!
Profile of SweetChubbySamy
My Personal Info
| | |
| --- | --- |
| Height | 170 cm |
| Weight | 150 kg |
| Ethnicity | Not available |
| Eye color | blue |
| Hair color | blonde |
| Hair length | long |
| Figure | fat |
| Body hair | shaved |
| Pubic hair | shaved |
| Cup size | E (DD) |
| Glasses | yes reading glasses |
| Tattoos | several |
| Piercings | several |
| Marital status | married |
| Smoking | no |
My preferences
What I'm looking for, is
What I would like to experience, is
What turns me on, is
A**l sex
O**l sex
Being submissive
Being dominant
Sex Toys
Swinger
Outdoor sex
Public sex
Dessous
RPG
Voyeurism
B**M
More about me
What I can tell about myself
I have very nice hot curves, especially on my big tits I am very proud. I love fancy sex in different places. I like to blow and I like all positions. Also frivolous I like to be on the road. I am a very nice, nice and very humorous woman. And a very open person
What's being said about me
He said I was a very good wind player, that it was a pleasure. I have nice soft tits. He said I was a strong woman in many ways. Be cuddly and very horny
My erotic fantasy
A really nice G******g with several men. But also to spoil men together with women and to play with each other, so also we women among ourselves.
Visit my diary daily to stay up to date with everything I do.

Thickness tied in spreader bar and hard f**ted
Here my bacon cunt is f**ted while I am delivered with the spreader bar. You want to hear me moan loudly? Then watch my video. To top it off, I`m getting f**ted while I`m so horny I`m f**king horny. Did you feel like it? What are you waiting for? Watch the video and if you like it, contact me at ???????? ...
Gefunden in F**ting | Tied Up | Open Legs | Big Tits | Chubby

My horny advent calendar
Here you can find the horny pictures in action. I hope you like them. I would be very happy about a message from you. ????
Gefunden in Blondes | Open Legs | Big Tits | Chubby | P***ies

My tits need lots of love in the shower
See how much love my tits need when showering and how they are spoiled
Aus-H writes a comment:
Du bist soooooo heiß????????????????
Gefunden in Bathroom | Big Tits | Hanging Tits | Chubby | Close-Up

Autumn blowing in the forest
Taking advantage of the last autumnal sunrays in the forest.
Woman must enjoy the moments and circumstances to the fullest and take advantage of them - after all, you only live once.

I hope you like my skills and you can feel how cool it feels to get such a b*****b


Vale-233 writes a comment:
Mhhh einfach mega wie tief und sexy du b***t. Sehr geil, würde ich gerne mal live erleben... ????
Gefunden in J**k Off | B*****b | Blondes | D********t | Outdoor

A deep look
Are you horny? Me too! Here I have left some horny pictures of my cunt especially for you. I hope you like it and you leave me a message.
Platten writes a comment:
Ein schönes l**keres V**zchen. Schön zum ausl**ken
GeilAufFette writes a comment:
selten eine so g***e speckp***y gesehen, ein himmlischer traum!!!! :love:

F**k machine
I get f**ked really horny by the f**king machine
GeilAufFette writes a comment:
sehr geil!! und beim nächsten filmen dann d***y :love:
matzel82 writes a comment:
Sehr geilwürde gerne tauschen

Me
Pictures of me
Very private and great foretaste
More will follow
Sharkys writes a comment:
Ui ui uiiiiii .... Mhhhhhhh !!!
Homer writes a comment:
Du bist sehr sehr schön.......Kuss Kuss