SweetJuly
(36)
from Germany
Gender: female
Age: 36
Zip code: 80xxx
Country: Germany
I speak: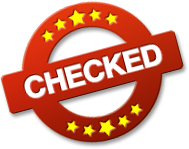 Amateur tags

Ich bin beruflich nicht mehr deutschlandweit unterwegs sondern im Raum München sesshaft geworden. Ich mag es dominant zu sein, aber auch einen Mann mal richtig zu verwöhnen.....hach ich liebe einfach SCHWÄNZE :-)
My Personal Info
| | |
| --- | --- |
| Height | 168 cm |
| Weight | 75 kg |
| Ethnicity | White / Caucasian |
| Eye color | green |
| Hair color | brown |
| Hair length | shoulder |
| Figure | thickish |
| Body hair | Not available |
| Pubic hair | partly shaven |
| Cup size | C |
| Glasses | no |
| Tattoos | Not available |
| Piercings | Not available |
| Marital status | married |
| Children | Not available |
| Smoking | no |
My preferences
What I'm looking for, is
a woman
a man
a couple
What I would like to experience, is
What turns me on, is
Vanilla sex
A**l sex
O**l sex
Peeing
Being dominant
Sex Toys
Swinger
Outdoor sex
Dessous
RPG
More about me
What I can tell about myself
Not available
What's being said about me
Not available
My erotic fantasy
Not available
Visit my diary daily to stay up to date with everything I do.
Futter für die M***hi....

heut war es wieder heiß und meine M***hi wollte spielen....also haben wir zwei etwas in der Küche herum gestöbert....
:-)))))))))
wer würde es schaffen erst alles zu essen und dann seine F****r in meine M***hi zu graben?

Food Porn - behaarte M***hi
This gallery contains media from the categories Bananas, H***y, P***ies, V***ar, Fetish.

Meine M***hi

Nachdem ich mir gestern meine M***hi ganz wund gerieben habe (da war wohl mein Höschen zu eng hihi....) war ich heute unten ohne unterwegs....

Und dann hält doch tatsächlich einer das Handy unter den Rock und macht ein Foto!!!

Ups wie peinlich....ich war doch gar nicht r****rt........aber die blanke Zeit ist wohl vorbei wie mir ein V***lchen zwitscherte :-)

wer steht auf Haare? Wer mag seinen S**t über meine Löckchen laufen sehen?

Poooooooool Time

Endlich ist es heiß genug zum Baden und erfrischen.
Ich liebe es wenn im kühlen Wasser meine Nippel gegen den Badeanzug reiben, das macht mich ganz wuschig :-)
Formschnitt

Es ist Mittwoch und ich hatte diese Woche noch keinen S*****z in mir :-( Um mich abzulenken grüble ich über den Formschnitt nach.... ein paar Löckchen in der Mitte doch stehen lassen?????? Oder alles blank..... ich kann mich nicht entscheiden.... Was steht meiner schönen P***y ?

Füßlein Füßlein in der Wanne
This gallery contains media from the categories Bathroom, Legs, Feet, Posing, Fetish.
wer steht auf Füße?

Mit Handy in der Wanne....jaaaa ich weiß das soll man nicht :-)

Aber ein V***lchen hat mir gezwitschert das Fußbilder gern gesehen werden...wer mag findet in der Galerie was neues.

Wer nicht mag schreibt mir welches Körperteil er lieber mag ;-)

Schönes Wochenende ihr Lieben

n**s

Es regnet und regnet hört nicht mehr auf :-(
Dabei war es vor ein paar Tagen soooooo schön warm und sonnig. Ich lag auf der Wiese um etwas Farbe zu haschen.
Da haben sich doch tatsächlich ein paar Gänseblümchen zu mir gesellt und sind zwischen meine T****n geklettert :-))))) Die kleinen Schlingel wollten gar nicht mehr raus....kann ich gut verstehen.
Mal schauen was die neue Woche so bringt.....vlt Bilder von n**sen Brüsten

nackte Brüste mit zarten Blümchen
This gallery contains media from the categories Outdoor, Big Tits, Close-Up, Posing, Tits.
widder22 writes a comment:
wirklich sehr schööööön würde mich liebend gerne mal um deine Blümchen kümmern...schmunzel