Tanjayoung
(22)
from Germany
Gender: female
Age: 22
Zip code: xxxxx
Country: Germany
I speak: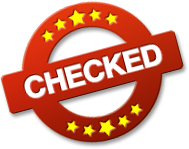 Amateur tags
Ich freue mich, dass du mein Profil besuchst. Ich bin jung und experimentierfreudig. Lass uns das Leben geniessen.
My Personal Info
| | |
| --- | --- |
| Height | 158 cm |
| Weight | Not available |
| Ethnicity | White / Caucasian |
| Eye color | brown |
| Hair color | Not available |
| Hair length | shoulder |
| Figure | normal |
| Body hair | none |
| Pubic hair | none |
| Cup size | Not available |
| Glasses | no |
| Tattoos | Not available |
| Piercings | Not available |
| Marital status | single |
| Smoking | Not available |
My preferences
What I'm looking for, is
a woman
a man
a couple
What I would like to experience, is
What turns me on, is
Vanilla sex
A**l sex
O**l sex
Sex Toys
Outdoor sex
Dessous
More about me
What I can tell about myself
Not available
What's being said about me
Not available
My erotic fantasy
Not available
Visit my diary daily to stay up to date with everything I do.

Insights
Here again a few small insights, maybe you want more?

Donuts-Time

Ich gönne mir heute mit meiner Freundin mal ein paar Donuts

Schlemmen

ich habe mir mal wieder etwas l**keres gegönnt. Vielleicht können wir mal etwas zusammen schlemmen.

maybe you can help me out with that
Well, why don`t you take over for me?
Denny695 writes a comment:
Deine glatt r****rte F**ze würde ich gerne l**ken, und dann meinen S***fen hinein stecken
Tanjayoung writes a comment:
schön, dass es euch gefällt, bei euren Kommentaren werde ich schon wieder f****t.
Gefunden in Legs | Panty | M*****bation | Close-Up | Amateur

Maybe you can help me dry
don`t you feel like helping me shower and dry off?

a little more of me
here are a few more pictures of me, I hope you like them
tatooboyp writes a comment:
I am EXCITED I Love you

A little stroking
Maybe you can help me in the shower and caress me...

Es überkam mich einfach

Gestern, kurz vor dem Einschlafen spürte ich, wie es mir zwischen meinen Beinen warm und f****t wurde. Ich begann damit meine Nippel zu streicheln, die auch sofort hart wurden. Eine große G******t überkam mich und meine F****r wanderten zu meiner M***hi und begannen meinen K***ler zu massieren. Ich spürte wie er so richtig s***f wurde und führte meine F****r in meine M***hi ein. Ich suchte meinen G-Punkt und massierte ihn, dabei wurde ich immer n**ser und mein S**t lief schon aus mir raus. Es dauerte nicht lange und ich explodierte in einem schönen, großen O****mus.

Will you help me?
Would you like to help me pet? I also like to make a video in which I stroke myself more?
bloodangel86 writes a comment:
wo hast du dein anderes video gelassen
bloodangel86 writes a comment:
knabber knabber knabber knabber knabber knabber