TightKitten
(22)
from Germany
Gender: female
Age: 22
Zip code: 60xxx
Country: Germany
I speak: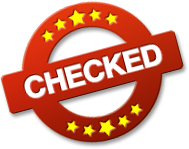 Amateur tags

Hey! Glad you`re here and thanks for visiting! I am TightKitten, the little tight kitty from next door :) With my dimensions of 150cm and 42kg I am nice and compact and ready for dirty deeds ;) I am s********e and like it a little harder.
My Personal Info
| | |
| --- | --- |
| Height | 150 cm |
| Weight | 42 kg |
| Ethnicity | Mediterranian |
| Eye color | blue |
| Hair color | red |
| Hair length | shoulder |
| Figure | athletic |
| Body hair | none |
| Pubic hair | shaved |
| Cup size | B |
| Glasses | yes reading glasses |
| Tattoos | one |
| Piercings | none |
| Marital status | nothing fixed |
| Smoking | yes sometimes |
My preferences
What I'm looking for, is
a woman
a man
a couple
a bisexual
What I would like to experience, is
an escapade
a flirt
email sex
an affair
a ONS
an exciting friendship
fetish erotic
professional sex
B**M
group sex
What turns me on, is
O**l sex
Peeing
Being submissive
Sex Toys
Swinger
Outdoor sex
Public sex
Dessous
RPG
Voyeurism
B**M
More about me
What I can tell about myself
I am quite innocent on the outside but abysmally corrupt on the inside :]
What's being said about me
Little b***h
My erotic fantasy
With several men on a large playground....
Visit my diary daily to stay up to date with everything I do.

Endlich...

Endlich kann ich wieder mit euch vor die Cam und v****uten Spaß haben.

Schaut vorbei... Es lohnt sich :)

Wieder zurück

Ich bin wieder zurück aus Italien und glaubt mir es war heiß :)

viele g***e Stunden und tolle Videos. Freut euch drauf

und das beste ? ich komme wieder vor die Cam :) also bis bald euer Kätzchen

Montag Vormittag

Na meine g***en Kitten Lovers!

Lasst uns die Woche mit v****uten Sachen vor der Cam beginnen :)

Kommt vorbei! Ich freue mich auf euch! ;)
Freitag :)

Guten Morgen meine Lieben!

Freitag...! Ich hoffe ihr habt heiße Pläne fürs Wochenende. ;)

Ich werde gegen 10 Uhr heute vormittag online sein.
Ich freue mich auf euch :)

Male b**sphemy round! Itself is the woman!
Since I meet with the Kira and she has exactly the same problem! Your boyfriend is no good in bed! I can`t even feel the tail on mine! This sucks. I want to finally get horny again! My p***y is so horny! But so does Kiiras, apparently. Suddenly we are smooching, it`s getting wilder and wilder!! I get such a I ...

Kinky bathtub o**y!
Oh man are we horny on each other!!! Mara, Slina, Kittie and Lia in the bathtub. Splinter naked we kiss and caress our horny bodies. The evening was so horny that you just have to end it with a really dirty bathtub round! Our tits we also massage the same and one is hornier than the other!!! We just have such ...

Puh...

Ihr habt uns gestern ja so richtig geil auf Touren gebracht!

Danke dafür. Ich habe Muskelkater



Das müssen wir öfters machen :)
Cam Show Spezial

Hey meine Süßen!
Morgen gehe ich ab 12 Uhr mit einem dominanten Herren vor die Cam. :)

Er wird es mir sicherlich gut b****gen. Grrrr

Lasst und morgen auf dem Profil "Kittens-Dominus" v****uten Spaß haben. ;)
Ich freue mich auf euch!
Heiße Camshow mit Abygale-Fischer 03.08 MITTWOCH

Endlich ist es soweit!!
Alleine w***sen ist doch langweilig, deswegen werde ich mit der großartigen Abygale-Fischer vor die Cam gehen!!
Am Mittwoch, den 03.08 um 21:30 Uhr werden Deine g***en Wünsche erfüllen und miteinander spielen!!
Lust uns bei krassen O****men zuzuschauen?? Wir freuen uns auf Dich!!

Girl Girl Show :)

Hey meine Süßen! ❤️

Morgen kommt mich die heiße Just - Kira besuchen! ❤️
Wir zwei sind die letzten Tage schon total geil aufeinander und können es schon kaum erwarten!
Wenn ihr unsere Chats sehen könntet...
Aber natürlich liefern wir euch das vor der Cam. Wir wollen Spaß mit euch haben!
Die Cam werden wir um 20 Uhr einschalten, thihihi

Bis morgen ❤️❤️❤️