Titijana
(20)
from Germany
Gender: female
Age: 20
Zip code: xxxxx
Country: Germany
I speak: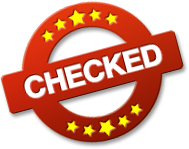 Amateur tags
Not available

Ich bin Tatjana , aus Neugier hier angemeldet um zu schauen was hier so geht. Na du wirst dich fragen: Was will die gute Frau denn? Das kann ich dir sagen: ich will Sex, ich will Spaß, und ich will vielleicht auch gute Unternehmungen. Willst du das auch? Ich freue mich auf dich
My Personal Info
| | |
| --- | --- |
| Height | 170 cm |
| Weight | 59 kg |
| Ethnicity | White / Caucasian |
| Eye color | blue |
| Hair color | dark blonde |
| Hair length | long |
| Figure | thickish |
| Body hair | none |
| Pubic hair | none |
| Cup size | E (DD) |
| Glasses | no |
| Tattoos | none |
| Piercings | none |
| Marital status | single |
| Smoking | no |
My preferences
What I'm looking for, is
What I would like to experience, is
What turns me on, is
Sex Toys
Public sex
Voyeurism
More about me
What I can tell about myself
Not available
What's being said about me
Not available
My erotic fantasy
Not available
Visit my diary daily to stay up to date with everything I do.

dress and undress
You should take over moving out at some point, yeah?

In bed and with a lot of skin
Just to get to know a little bit of me shown
Besucherz69qr writes a comment:
Die perfekte Frau. Die Nachbarn mit Fernglas haben sicherlich die schönste Freude an dir
Strangelo writes a comment:
Ohhhh wow Du bist perfekt und ganz ehrlich ich habe noch nie so schöne T****n gesehen wie Deine. Übrigens ich bin feige. LG

Large - Impact and spin
Me - much naked skin - in bed and unfortunately alone
Strangelo writes a comment:
Ohhhh yeeeeeeaaaaaaaaaaahhhhhhhhhh
Tom153 writes a comment:
richtig schön, leeecker :-)
Gefunden in Big Tits | Long Hair | S***ed | Amateur | Selfies

The little black one first on then off
I like that, a subtle dress and then still sexy underneath.
Strangelo writes a comment:
Booooaaah sehr g***e Bilder
Gefunden in Brunette | Big Tits | Close-Up | Amateur | Selfies

Humorous - hottie - me
To start with a small picture gallery from me - so you know what you are getting into
kaeptnblaubaer67 writes a comment:
sehr schöne Bilder
Skorpion-01 writes a comment:
Sehr hübsches Mädchen