TygerJanet
(57)
from Czech Republic
Gender: female
Age: 57
Zip code: 35xxx
Country: Czech Republic
I speak: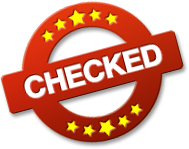 Amateur tags

Hi my Hun ,I like Hard Sex ,, F**t ,,Fetish -Lack leathers, nylons- heels,, ASS show more doldos,,,, PEE .....Pumpe p***y ,,Strapon for you
My Personal Info
| | |
| --- | --- |
| Height | 170 cm |
| Weight | 65 kg |
| Ethnicity | White / Caucasian |
| Eye color | blue |
| Hair color | light blonde |
| Hair length | short |
| Figure | normal |
| Body hair | normal |
| Pubic hair | partly shaven |
| Cup size | D |
| Glasses | yes reading glasses |
| Tattoos | several |
| Piercings | none |
| Marital status | Not available |
| Smoking | yes sometimes |
My preferences
What I'm looking for, is
a woman
a man
a couple
a transvestite
a transexual
a bisexual
What I would like to experience, is
What turns me on, is
A**l sex
O**l sex
Peeing
Being submissive
Being dominant
Sex Toys
Outdoor sex
Dessous
RPG
Voyeurism
More about me
What I can tell about myself
I am cheerful - playful, I will fulfill your wishes
What's being said about me
I`m a wild woman who loves sex - I`m waiting for you
My erotic fantasy
sex on the beach with a young stallion and the more - the - the better
Visit my diary daily to stay up to date with everything I do.

Stip- Cigarette - O****mus
do you love this combination ?? so come enjoy it



hot PEE- various positions - PEE also on the nipples
hot PEE - various positions - PEE on the nipples too - do you like it ???
erhat6 writes a comment:
Du bist meine super g***e P**sf**ze, Hammerg***e T****n und tollen s***fen Nippel, richtig für einen T****nf**k
erhat6 writes a comment:
ja du bist eine richtig heiße P**sf**ze, deine super großen F**kklocken o ja zum f**ken gemacht. Aber wie du den Naturs**t aus deiner F**ze laufen lässt ist das Eintrittsgeld mehr wie Wert. Ich küsse deine n**se F**ze
Gefunden in Big Tits | Golden Shower | P**sing | Tits | Fetish

Come f**k me
I`m your horny b***h - I`ve got my holes open for you - waiting for your f****rs - dick
l****nk***ler writes a comment:
Wann und wo? Ich bin bereit und f**k Dich jederzeit! Wann wirst Du für mich Deine Beine s****zen? Ich werde auch mit S***ma nicht geizen!
captain52 writes a comment:
Wundervolle g***e Frau, mit herrlichen L**hern, da will man(n) sofort hand anlegen

Pee through my panties
do you like peeing - over panties? if so - then go see kisssssssss
coolnes writes a comment:
Sehr geil Schatz;lass mich trinken und dann l**ke ich deine F**ze sauber hmmmmm!
Gefunden in P***ies | Close-Up | Golden Shower | Tangaslip | Fetish

Do my thong in action - my P***y
Do my thong in action - do you like that?
coolnes writes a comment:
Verry horny Baby...i love to watch you when you teasing with Slip
Gefunden in Blondes | Big Tits | Tangaslip | T****e | Fetish

F**t- sex -my P***y
I`m in a wild mood - will you join ??? I`d love to show you harder sex
dasbaerle writes a comment:
diese geil n**se und s*****zende f**ze...hammer
mic61 writes a comment:
oooh yess, very horny!
Gefunden in Blondes | F****r | Big Tits | M*****bation | Nylons

I`m here for you - I want to please you
I am here for you - I want to please you - come look at me - I will gladly fulfill your wishes
Vailman writes a comment:
Reif, d*******l, dicke T****n HighHeels, f**kbar in alle drei F**kl**her, Du gefällst mir schon
Streetwag7342 writes a comment:
Heiße super T****n
Gefunden in Blondes | Big Tits | Posing | Fetish | Dirty Talk