Vikka
(26)
from Deutschland
Gender: female
Age: 26
Zip code: xxxxx
Country: Deutschland
I speak: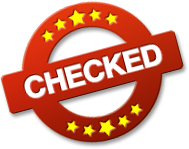 Amateur tags
Not available

Still waters are deep, how deep must you find out for yourself
My Personal Info
| | |
| --- | --- |
| Height | 166 cm |
| Weight | 54 kg |
| Ethnicity | White / Caucasian |
| Eye color | brown |
| Hair color | brown |
| Hair length | shoulder |
| Figure | normal |
| Body hair | none |
| Pubic hair | shaved |
| Cup size | C |
| Glasses | no |
| Tattoos | none |
| Piercings | none |
| Marital status | single |
| Smoking | no |
My preferences
What I'm looking for, is
What I would like to experience, is
What turns me on, is
Vanilla sex
A**l sex
O**l sex
Peeing
Being submissive
Being dominant
Sex Toys
Swinger
Outdoor sex
Dessous
RPG
Voyeurism
More about me
What I can tell about myself
Not available
What's being said about me
Not available
My erotic fantasy
Not available
Visit my diary daily to stay up to date with everything I do.

Let me try something different
Here I show myself from my best side
ruhiger86 writes a comment:
Sehr heisses Video da würde ich mir gern die F****r verbrennen und mich hingeben in die hände

gedanken !!

triebe!!!
ein ganz normaler alltag , und ich denke an Sex. Also, nicht unbedingt in diesem Zusammenhang,
dass ich mir
jetzt den besten Sex meines Lebens vorstelle, mit wem, wie lange und was dazugehört,
sondern allgemein, abstrakt.Auf wundersame Weise scheint meine Libido aus ihrem Dornröschenschlaf
erwacht zu sein. Wann ich das letzte Mal so
f**krig war,
daran kann ich mich gar nicht mehr erinnern! mein
glühendes Verlangen nach sexueller B*****digung ist sehr stark ausgeprägt , aber immer
ehrlich und ziemlich heiß.Wahrheit? Wunschgedanke? Traum? Einfach irgendwelche Geschichten?
Was ist echt? Was ist falsch? Ist das normal ? einfach rausfinden würde ich sagen !!
das ist sex für mich !!!!!

Sex ist für mich wie essen und schlafen
Sex ist wie Luft: Nicht so wichtig – bis man zu wenig davon bekommt,
Sex ist ein Teil der Natur, Und ich liebe die Natur,
Yoga hilft einem, länger und besser Sex zu haben, Ich kann das schlecht erklären aber gut vormachen,
Sexualität ist alterslos,
Lust beginnt im Kopf und endet im Loslassen aller Gedanken,
Erotik beginnt und endet bei mir im Kopf, Erst,
wenn mich der Geist des anderen fasziniert,
möchte ich auch seinen Körper "besitzen
Wow, spürst du die Energie in diesen erotischen Gedanken?

Cuckoo; Vikka here!
I have taken the first step, now it`s your turn
Frankbrabecke writes a comment:
Vikka,du bist meine absolute Traumfrau
ruhiger86 writes a comment:
Sehr süsse gesucht und ein heisse körper zum niederknien

fantasie meiner neigung mit einen unbekannten !!!

B**SEN!!!!
ohhh ich liebe es zu b**sen ich würde jetzt zuerst mit meiner f****ten warmen zunge über
die s*****zspitze kreisend l**ken bis der erste lusttropfen kommt , dann erst öffne
ich meinen mund und du darfst ihn sanft reinstoßen , und ich fühle wie dein praller
s*****z in meinen mund immer mehr pulsiert du immer mehr stöhnst deine atmung schneller
wird jetzt sauge ich mich fest und lasse ihn erst nach deiner explosion in meinen mund los
bis ich den letzten tropfen aus dir gesaugt habe ,
das ist meine vorliebe und das überall an jeden ort