Zuckerpuppe89
(31)
from Deutschland
Gender: female
Age: 31
Zip code: xxxxx
Country: Deutschland
I speak: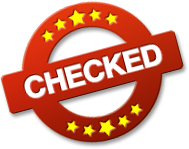 Amateur tags
Not available

mein name ist feenja. ich würde hier gene was erleben. ich bin mama von einer kleinen jungen Dame. deswegen kann ich nicht immer gleich zurück schreiben.
hallo Süßer
ich heiße Feenja und bin auf der such nach einwenig Spaß.
würde mich freuen wenn wir zusammen Spaß haben könnten
bis gleich auf  meinem Profil
My Personal Info
| | |
| --- | --- |
| Height | 168 cm |
| Weight | 96 kg |
| Ethnicity | White / Caucasian |
| Eye color | blue-gray |
| Hair color | dark blonde |
| Hair length | shoulder |
| Figure | normal |
| Body hair | normal |
| Pubic hair | shaved |
| Cup size | E (DD) |
| Glasses | yes reading glasses |
| Tattoos | none |
| Piercings | none |
| Marital status | nothing fixed |
| Smoking | no |
My preferences
What I'm looking for, is
a woman
a man
a couple
What I would like to experience, is
What turns me on, is
Vanilla sex
A**l sex
O**l sex
Being submissive
Being dominant
Sex Toys
Outdoor sex
Public sex
Dessous
More about me
What I can tell about myself
ich bin nett und freundlich aber stille was sind ja bekanntlich tief und sehr d***kig ;)
What's being said about me
da höre ich nicht so genau hin
My erotic fantasy
finden wir sie doch gemeinsam raus
Visit my diary daily to stay up to date with everything I do.
endlich wieder Sommer

endlich kann man wieder eis essen gehen. allerdings l****he ich es am liebsten... woran könnte man denn noch so l****hen? du weiß was ich meine *frechesginsen*

Beautiful feet needs the woman
I`m painting my toenails. Sandals are on their way.

just enjoy the summer
I enjoy the weather to the fullest. my two breasts may now also finally in denn Bikine and tan.
Alfiwhv writes a comment:
Eine sehr Attraktive Frau mit einem schönen Rock und Bluse

the summer can come
my legs are ready for the summer. now only the dress is missing.
Johanwill writes a comment:
Sweet, du machst Lust auf mehr und auf eigene Bilder mit dir
Alfiwhv writes a comment:
Sehr sexy würd dir gerne dabei helfen

Big girls have toys too
My little collection. I like the variety

Would you like to watch me take a bath?
There`s room for two in my tub.
Johanwill writes a comment:
Mehr bitte und gerne einsteigen
Alfiwhv writes a comment:
Sehr schön. Da würde ich gerne mit baden.

Who might my squeaky duckling be?
Today times pictures from the bathtub
Alfiwhv writes a comment:
Da möchte ich mit drin sein

my boobs
today times my breasts but without nipples
Johanwill writes a comment:
Gerne mit ❤️???? nNippel
Alfiwhv writes a comment:
Sehr sexy. Die würd ich gerne massieren und schön liebkosen
Gefunden in Blondes | Big Tits | Chubby | Close-Up | Grannies


before the shower and after the shower
would you like to see me in just a towel?
Strangelo writes a comment:
Huhhh...Du schaust echt süß aus, vor und nach der Dusche:-)
Alfiwhv writes a comment:
Da wäre gerne mit unter der Dusche gegangen