freche-Zicke
(29)
from Germany
Gender: female
Age: 29
Zip code: xxxxx
Country: Germany
I speak: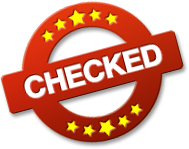 Amateur tags

Die süßeste Versuchung ist doch, das Verbotene zu entdecken.
Hey, schön das Ihr auf mein Profil gestolpert seit :)
Seht euch ruhig um, vielleicht findet Ihr bei mir ja was passendes.
Ich heiße Laura, bin gern verspielt, eventuell etwas verrückt, frech, aber ganz Zahm :)
Schreibt mich auch ruhig an, wenn ich mal off bin, ich schreibe euch auf jedenfall zurück.
                                                  KUSS, eure Laura
My Personal Info
| | |
| --- | --- |
| Height | 154 cm |
| Weight | 67 kg |
| Ethnicity | White / Caucasian |
| Eye color | blue-gray |
| Hair color | blonde |
| Hair length | short |
| Figure | thickish |
| Body hair | Not available |
| Pubic hair | Not available |
| Cup size | D |
| Glasses | yes reading glasses |
| Tattoos | one |
| Piercings | Not available |
| Marital status | single |
| Children | Not available |
| Smoking | no |
My preferences
What I'm looking for, is
a woman
a man
a transexual
a bisexual
What I would like to experience, is
an escapade
a flirt
email sex
an affair
a ONS
an exciting friendship
fetish erotic
professional sex
What turns me on, is
Vanilla sex
O**l sex
Peeing
Being dominant
Sex Toys
Outdoor sex
Public sex
Dessous
RPG
More about me
What I can tell about myself
Not available
What's being said about me
Not available
My erotic fantasy
Not available
Visit my diary daily to stay up to date with everything I do.

Nach Abfuhr Spielzeug genommen
This gallery contains media from the categories Glasses, Open Legs, C**t, V***ar, Toys.

high heels und in schwarz
This gallery contains media from the categories Legs, Glasses, High Heels, Posing, MILF.
Gefunden in Legs | Glasses | High Heels | Posing | MILF

Neue Frisuer

Ich dachte mir ich gehe zum Friseur, um mich für euch aufzuhübschen. Neben mir saß eine Dame mit Haar Extensions. Hmmm so dachte ich, probiere ich mal aus.
Kann ja nicht schaden, probieren geht über Studieren sagt man ja immer ;)
Vielleicht bleibe ich ja auch dabei. Wie gefällt es denn euch ? Kuss Laura
Alles fit

Meine Lieben, ich kann wieder in die Cam kommen. Wenn ihr mich online sehr, besucht mich doch einfach. Kuss

Kleine Info!

Meine Lieben, zurzeit falle ich aus technischen Gründen bei der Cam aus. Sobald ich wieder Via Cam unterwegs bin, gebe ich euch auf jedenfall Fall bescheid :) Nachrichten werden natürlich immer beantwortet, also haltet euch dran ;) Kurzvideos könnt ihr ja auch bekommen. Kuss

Liebeskugeln ausprobiert
This gallery contains media from the categories C**t, M*****bation, P***ies, Close-Up, Toys.
mh678 writes a comment:
Geiler Film. Wenn du das nächste mal Langeweile hast, dann sag bescheid, vielleicht können wir die dann zusammen bekämpfen
Gefunden in C**t | M*****bation | P***ies | Close-Up | Toys

Im Garten
This gallery contains media from the categories Bra, Outdoor, Big Tits, V***ar, Selfies.