hotlena_27
(28)
from Germany
Gender: female
Age: 28
Zip code: xxxxx
Country: Germany
I speak: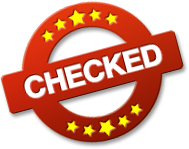 Amateur tags
Not available

I am Lena, still new here. I was a model for a long time, but also want to try something new. I have many preferences. Who wants to know them should just ask. But can not promise you that you will not be horny with me. Just contact me and you will not regret it.
My Personal Info
| | |
| --- | --- |
| Height | 165 cm |
| Weight | 55 kg |
| Ethnicity | White / Caucasian |
| Eye color | gray |
| Hair color | dark blonde |
| Hair length | shoulder |
| Figure | sportive |
| Body hair | shaved |
| Pubic hair | none |
| Cup size | B |
| Glasses | no |
| Tattoos | none |
| Piercings | none |
| Marital status | single |
| Smoking | yes sometimes |
My preferences
What I'm looking for, is
a woman
a man
a couple
a bisexual
What I would like to experience, is
an escapade
a relationship
a flirt
email sex
an affair
a ONS
an exciting friendship
fetish erotic
B**M
group sex
What turns me on, is
Vanilla sex
A**l sex
O**l sex
Peeing
Being submissive
Being dominant
Sex Toys
Swinger
Outdoor sex
Public sex
Dessous
RPG
Voyeurism
B**M
More about me
What I can tell about myself
Not available
What's being said about me
Not available
My erotic fantasy
Not available
Visit my diary daily to stay up to date with everything I do.


Hoppa Hoppa Reiter!

Ich möchte jemanden ordentlich besteigen, wer möchte mein Daddy sein?! *freches grins*

Happy Valentinsday

Happy Valentinsday und schicke ich euch allen sehr viele küsschen :* :* :* fühlt euch umarmt und geküsst von mir! dicken BUSSI :*

Merry Christmas

Ich wünsche euch Frohe Weihnachten! :)

Wer möchte mit mir gerne ein Eis essen?

Es war so schön leider hatte ich nur einen Eis und gerne noch was l**keres dazu gehabt!

The d***o must believe it
When I`m horny I like to spoil my little p***y with my hand. And sometimes she is not enough, then I still take my d***o
Davidj9589 writes a comment:
Bildq**lität ist hier ein Fremdwort leider
Found in D***o | Exhibitionist | F****r | P***ies | Amateur
Selbstverwöhnung

Wenn ich mal was zwischen die beine brauch und niemand da ist , verschaffe ich mir selbst ein wenig Spaß. Wer will das nächste mal da sein und den D***o durch seinen Dicken S*****z ersetzt und meine reibenden f****r gegen eine weiche und sanfte Zunge, die meine Klit zum sprizen bringt?

A horny h*****b
I just love doing that
bergy1 writes a comment:
mega geil und ein heißer body, leider machmal etwas unscharf
Zico1904 writes a comment:
Du kleine heiße Katze, Dir stelle ich gerne mal meinen S*****z zur Verfügung. Da wird Deine M***hi vom Anblick schon ganz alleine f****t und dann kannst Du mich gerne f**ken ????
Found in F****r | Open Legs | Small Tits | M*****bation | Tits