jessi_ca
(22)
from Germany
Gender: female
Age: 22
Zip code: xxxxx
Country: Germany
I speak: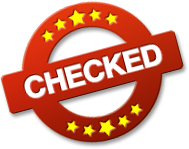 Amateur tags

Worauf es mir ankommt? Du und ich wir sollten auf einer Wellenlänge sein. Wir können blödeln und uns dennoch eine g***e Zeit bescheren. Alter, Größe, Gewicht, dass sind doch alles nur oberflächliche Basics, oder nicht? Lass uns Spaß haben, melde dich, ich freue mich.
My Personal Info
| | |
| --- | --- |
| Height | 152 cm |
| Weight | 45 kg |
| Ethnicity | Mediterranian |
| Eye color | brown |
| Hair color | brown |
| Hair length | long |
| Figure | normal |
| Body hair | none |
| Pubic hair | none |
| Cup size | B |
| Glasses | no |
| Tattoos | none |
| Piercings | none |
| Marital status | single |
| Smoking | no |
My preferences
What I'm looking for, is
What I would like to experience, is
What turns me on, is
More about me
What I can tell about myself
Not available
What's being said about me
Not available
My erotic fantasy
Not available
Visit my diary daily to stay up to date with everything I do.

Bit of posing
A little selfie session with different poses

Horny naked views
I can also pose naked and I like to do it ;)

Little f****r work
I have cravings, mostly after showering ;) Since I have to grope myself
Olif**k writes a comment:
Sehr g***e Bilder von einer super sexy Frau. Dich würde ich gerne mal verwöhnen

I make myself horny for you
Just play a little bit in front of the camera, will you play?
XXXET writes a comment:
I find di echt Geil!!! Und hätte gerne mal Spaß mit dir!!! G***es Teil!!!
Bobby8888 writes a comment:
Wow, super sexy!
Gefunden in M*****bation | S***ed | V***ar | Tits | Amateur

Oh, look who`s here.
I`d love to show you what I have to offer.
Sassow writes a comment:
Wunderschön und sehr erotisch! Dankeschön für Deine Bilder!
Lustkeks writes a comment:
wow, sehr schöne frau, die bilder sind geil und anregend