krystal75
(47)
from Germany
Gender: female
Age: 47
Zip code: 70xxx
Country: Germany
I speak: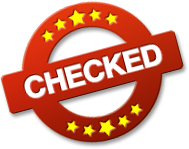 Amateur tags

I am a sexy young girl and I would like to share my sexual fantasies with many guys ... kisses krystal
My Personal Info
| | |
| --- | --- |
| Height | 1 cm |
| Weight | 75 kg |
| Ethnicity | Latino / Hispanic |
| Eye color | brown |
| Hair color | blonde |
| Hair length | longer |
| Figure | normal |
| Body hair | none |
| Pubic hair | partly shaven |
| Cup size | B |
| Glasses | no |
| Tattoos | many |
| Piercings | one |
| Marital status | single |
| Smoking | no |
My preferences
What I'm looking for, is
a woman
a man
a bisexual
What I would like to experience, is
What turns me on, is
Vanilla sex
A**l sex
O**l sex
Peeing
Being submissive
Being dominant
Sex Toys
Public sex
Dessous
More about me
What I can tell about myself
Not available
What's being said about me
Not available
My erotic fantasy
Not available
Visit my diary daily to stay up to date with everything I do.



sexy shoes
legs with sexy shoes mhhhhhhhhhhhh kuss
Bokaj121 writes a comment:
AWWW ich liebe high heels

sexy fur jacket
mmmmmm
beautiful tits with sexy fur jacket...!!!
Wernerl709p writes a comment:
Sehr Hübsche Frau, darf ich Dich besuchen kommen ?
svabu789 writes a comment:
Sexy/erfahren/belesen-genau das was ich suche

hot p***y
Here you see some pictures of my intim area.
krystal75 writes a comment:
Danke euch allen für die schönen Komplimente, ich liebe euch kussss krys
Flieger911 writes a comment:
Sehr heiß und eine schöne puddy

lovely breasts
mmmmmmm beautiful breasts
krystal75 writes a comment:
mmmmm dankeschone
Sandro199712 writes a comment:
Hot

krystal75 writes a comment:
dankeschone kuss mmmmmmmm
krystal75 writes a comment:
oh ja dankeschone

beautiful face
mmmmmmmmmmm
holginero writes a comment:
Du hast in der Tat ein wunderschönes, dabei sehr ausdrucksstarkes Gesicht und zum Küssen einladende sinnliche L****n...
Gokartx555n writes a comment:
du bist echt süss , Schatzie