motte08121969
(49)
from Germany
Gender: female
Age: 49
Zip code: xxxxx
Country: Germany
I speak: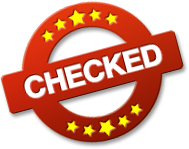 Amateur tags

Machen Dich reife Frauen geil, wenn sie sich nackt zeigen? Stehst Du auf reife geile Frauen, noch dazu wenn sie richtig geil und v****ut sind? Findest Du auch, dass nichts die Erfahrung von Reife Frauen schlagen kann? Ich kann es dir Geben, möchtest du ?mit mir chetten und spass haben
Hallo schön das ich
deine aufmerksam keit geweckt habe .
schau bei mier vorbei es lohnt sich
My Personal Info
| | |
| --- | --- |
| Height | 173 cm |
| Weight | 105 kg |
| Ethnicity | Not available |
| Eye color | brown |
| Hair color | dark blonde |
| Hair length | short |
| Figure | thick |
| Body hair | shaved |
| Pubic hair | none |
| Cup size | C |
| Glasses | yes reading glasses |
| Tattoos | one |
| Piercings | one |
| Marital status | married |
| Children | Not available |
| Smoking | no |
My preferences
What I'm looking for, is
a man
a couple
a bisexual
What I would like to experience, is
What turns me on, is
Vanilla sex
A**l sex
O**l sex
Sex Toys
Public sex
RPG
More about me
What I can tell about myself
Not available
What's being said about me
Not available
My erotic fantasy
Not available
Visit my diary daily to stay up to date with everything I do.

alleine
This gallery contains media from the categories Bathroom, Big Tits, Hanging Tits, Chubby, Close-Up.
mal schaun was komt

wie jeden tag helfe ich unseren bauer,
den häte ich fast vergässen ich mus ja noch den bauer helfen die eier im stall ein zu sammeln -
also geh ich loss und geh in den stall irgend wie ist es hir lehr die tiere sind drausen .ich hebe die eier auf ,und merke das ich nicht alleine bin ich arbeite weiter und da spüre ich 2 feste hände an mein hintern und noch etwas ?
dan geht mein kleid hoch und mein slip fält runter mh denke ich was mag da noch kommen .ich werde schnell heis und bevor ich bis drei zähle kan knie ich vor den bauer und habe sein meger geilen s*****z im mund .geil wie er in mir wäkst und es ist geil ich schpiele mit meiner zunge an sein s*****z seine eier kraule ich .er stönt auf das ist meger er legt mich hin s*****zt meine beine und fengt meine lustgrotte an zu l**ken oh man das ist meger schön.ich stöne auf vor lust meine liebesperle ist meger n**s und es tut gut.ich nehme seine haare und zie in näher ran er steckt seine zunge ins l**h und stöst sie und mit den f****r ist er im po das ist meger ich dreh mich um mit den po zu ihn und er f**kt mich apwckseld im po und in mein geiles n**ses mösse er stönt ich stöne ja fester und er macht es fester und wielde bis wier beide gleichzeitig kommen er s****zt alles auf meine geilen t****n .es ist warm und geil.als wier fertieg waren kam die bäuerin im stall und wolte die eier hollen .man hatten wir ein glück das sie nicht eha kam.....

bei der hausarbeit
This gallery contains media from the categories Big Tits, Chubby, Close-Up, Posing, Upskirt.
motte08121969 writes a comment:
danke vür das liebe kompliment
MollyMatureLover writes a comment:
was für ein herrliches prachtweib!!!

mh l**ker

das mache ich wen ich nicht grade chette
gestern am strand

hallo gestern war es meger schönes wetter das nutze ich und fahre mit den rad zum strand.eine ruhige ecke zu finden kein problem .und runter mit den klamotten und leg mich nackt auf die decke .dabei crem ich mich ein und meine pfantasie geht mit mir duch .ihr möchtet wissen was .das du vorbei schaust und mir beim eincremen hilfst und es wurde heis
du hast meine brüste eingecremt und ich habe dein s*****z im mund und sauge wie wild dran.mh das war so geil dan hast du mich zwischen meine schenkel gestreichelt und mich so meger geil verwönt .geil ich dreh mich um und du nimst mich von hinten mit festen stössen .ja tiefer .leider bin ich da wachgeworden schniff-..ich habe mich auf dem rücken gelegt und bin doch wieder eingeschlafen um mein geilen traum zu finden,tatsechlich taucht dieser wieder auf,
du gingst runter zur m***hi und l**kst diese mit deiner geilen zunge uns steckst deine zunge tiff in mein n**ses l**h,ich muss p****ln und lass es laufen und du schlürft sie sehr gerne ,es ist mega geil und ich sag zu dir das du dich hin legen solst,ich setz mich auf dich und reite dich mega geill bis du kurt davor abzuspitzen begingst.
ich steige von deinen geilen s*****z,und du bearbeitest in und s****zt auf mein gesicht,mega geil und ich verteile es im gansen gesicht .und nun werde ich wach und meine m***hi laüft der geile s**t von mir raus weil die der n**s ist.werde nun ins wasser gehen mich was abkülen,war mega geil hm hm .....

geile m**e
This gallery contains media from the categories Open Legs, Butt, Chubby, P***ies, Posing.

mh geile m***hie
This gallery contains media from the categories D***o, Open Legs, Chubby, Close-Up.

geile titen
This gallery contains media from the categories Bra, Big Tits.
motte08121969 writes a comment:
danke für das kompliment
derjunge26 writes a comment:
sehr geil

so bin ich
This gallery contains media from the categories Bra, Outdoor, Short Hair, Chubby, Close-Up.
Gefunden in Bra | Outdoor | Short Hair | Chubby | Close-Up

geile möpse
This gallery contains media from the categories Hanging Tits, Chubby, Close-Up, Grannies.
motte08121969 writes a comment:
nicht nur zum anschaun da schön ferzirt mit s***e
motte08121969 writes a comment:
ja die sind meger geil und ich kann damiet einiges machen
Gefunden in Hanging Tits | Chubby | Close-Up | Grannies