raifeiri
(50)
from Deutschland
Gender: female
Age: 50
Zip code: xxxxx
Country: Deutschland
I speak: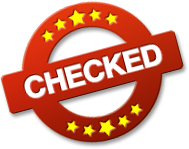 Amateur tags

..Ich bin eine normale Frau mit Gefühlen und Emotionen LOL Ich bin single, ehrlich, verrückt, wild, ich mag. haben. Spaß und zu. genießen Sie jeden Moment . Ich mag kein Drama, das Leben ist zu kurz ... warum. Wir verlieren unsere Zeit im Drama, wenn wir etwas Konstruktives mit unserer Zeit anfangen können. gut necken, lachen, Spaß machen, oder. nur eine einfache. sich unterhalten.
hello my dear welcome to my hot room
My Personal Info
| | |
| --- | --- |
| Height | 174 cm |
| Weight | 80 kg |
| Ethnicity | White / Caucasian |
| Eye color | brown |
| Hair color | brown |
| Hair length | long |
| Figure | normal |
| Body hair | shaved |
| Pubic hair | shaved |
| Cup size | D |
| Glasses | yes reading glasses |
| Tattoos | none |
| Piercings | none |
| Marital status | single |
| Smoking | yes sometimes |
My preferences
What I'm looking for, is
a woman
a man
a couple
a transvestite
a transexual
a bisexual
What I would like to experience, is
an escapade
a relationship
a flirt
email sex
an affair
an exciting friendship
fetish erotic
professional sex
B**M
group sex
What turns me on, is
A**l sex
O**l sex
Peeing
Being dominant
Sex Toys
Swinger
Outdoor sex
Public sex
Dessous
Voyeurism
B**M
More about me
What I can tell about myself
Süß, spontan und immer n**s hehehe :)
What's being said about me
Eine unkomplizierte und aufgeschlossene Frau
My erotic fantasy
Ich habe welche, aber hast du sie lieber selbst in meinem Zimmer gefunden? :)
Visit my diary daily to stay up to date with everything I do.


p***y
here i show you my big lips ,my sweet hard c**t,my open p***y, waiting for your mouth
Gerry_61 writes a comment:
wow wie l**ker, möchte ich gern kosten und f**ken
regnu71 writes a comment:
g***e zum f**ken ein f**zchen

my body
i and my body, its first time when i show it here and hoped you will liked
regnu71 writes a comment:
g***e frau würde ich gern f**ken
hopple-reiter writes a comment:
Ich würde dich gern tief f**ken,das du nur so stöhnst

my big saggy tits
i show u my big saggy tits, hoped you liked
Labiator writes a comment:
Eine selbstbewusste Frau, die sich nach vorne beugt und den Blick auf die frei hängenden B***te gestattet. Man sieht solche Pracht viel zu selten!
Strangelo writes a comment:
Ja geil sind deine Dinger...meinetwegen sollen sie doch schlaff runterhangen...ich steh drauf!

my sweet ass
my ass for u.. in future i will take more photos with my ass all naked
Strangelo writes a comment:
What The F**k! So Ein G***erDickerRunder A***H IST WUNDERBAR
stami writes a comment:
ja echt g***er A***h würde dich auch gerne a**l verwöhnen Lg Jo

boots
so hot wear my leather boots
Rushhour1976 writes a comment:
Wow sehr sehr sexy hammer stiefel fotos
jimmbob_6 writes a comment:
Wow, tolle Frau und heißes Outfit