scarletlafleur
(55)
from Deutschland
Gender: female
Age: 55
Zip code: xxxxx
Country: Deutschland
I speak: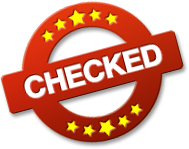 Amateur tags
Not available
Profile of scarletlafleur
My Personal Info
| | |
| --- | --- |
| Height | 158 cm |
| Weight | 49 kg |
| Ethnicity | White / Caucasian |
| Eye color | brown |
| Hair color | brown |
| Hair length | longer |
| Figure | slim |
| Body hair | shaved |
| Pubic hair | none |
| Cup size | D |
| Glasses | no |
| Tattoos | several |
| Piercings | none |
| Marital status | single |
| Smoking | no |
My preferences
What I'm looking for, is
a man
a couple
a bisexual
What I would like to experience, is
What turns me on, is
Vanilla sex
A**l sex
O**l sex
Being dominant
Sex Toys
Outdoor sex
Public sex
Dessous
RPG
Voyeurism
More about me
What I can tell about myself
Not available
What's being said about me
Not available
My erotic fantasy
Not available
Visit my diary daily to stay up to date with everything I do.

at home
here are a few more everyday pictures
Gefunden in Brunette | Plumper | European | Posing | Amateur

a few normal pictures
here times a few completely normal pictures of me

once again especially for you
a few additional pictures for you
sunnyboy09 writes a comment:
WOOOOOOOOOOOOOOOOOOOOOOOOOW.
L**k_s***ve writes a comment:
echt heiße Bilder !!!!!!!!!!!!!!!!!!
Gefunden in European | Open Legs | P***ies | Posing | Amateur

Everyday life
Here are a few normal everyday pictures of me
Strangelo writes a comment:
Ganz gut mit Dir zusammen im Alltag ist bestimmt zauberhaft weil Du immer wieder hart durchgebummmmmmst werden willst

Waldspaziergang?

Wir haben uns auf dem Parkplatz getroffen, du mit dem Auto und ich mit dem Bike, und wir laufen gemeinsam zu der Bank mit dem herrlicher Ausblick.

Wir setzen uns auf die Bank und geben uns erst einen vorsichtigen ersten Kuss. Aber wir haben beide so sehnsüchtig darauf gewartet und geträumt, dass es ganz schnell sehr intensiv wird. Wir konnten es beide nicht mehr aushalten und ich spüre deine Hand auf meinem Knie, du weisst noch nicht, dass ich für dich kein Höschen angezogen habe.
Meine Hände streicheln deinen ganzen Körper, wobei mir auch sofort deine Beule in der Hose bewusst wird. Ich streichle vorsichtig darüber aber erlöse dich noch nicht und fahre mit der Hand unter dein Shirt.
Die Luft um uns herum ist am brennen….

again new pictures
have made a few pictures for you
Strangelo writes a comment:
...schon wieder mal etwas genauer angeschaut und was ich ja so noch garnicht wirklich bemerkt habe, Deine Nippel sind echt oberscharf und wunderbar dick und groß.Hammergeil ich möchte unbedingt dir die Nippellllzzzz l****hen saugen l**ken kneifen ....mmm
neil1966 writes a comment:
tolle hübsche Frau
Gefunden in Bra | Big Tits | Hanging Tits | Grannies | Selfies

even more pictures
here are more pictures for you
f**k65 writes a comment:
F**k mich Ich bin geil auf dich
Strangelo writes a comment:
Barbara Du bistne richtig scharfe sexy Lady. Deine B***te sehen so unglaublich heiß aus ich denke lieber nicht daran wie gern ich SIE verwöhnen möchte....
Gefunden in Hanging Tits | Topless | S***ed | V***ar | Grannies

More pictures from me
Here are a few more pictures for you
Strangelo writes a comment:
Sehr geehrte Frau hiermit möchte ich Ihnen mitteilen, das Sie mir ein paar lustvolle Momente gegeben haben

Ein wunderschöner Sommertag

Die Sonne lacht, es ist ein wunderschöner früh Sommer Tag. Du holst mich mit dem Auto ab. Als du an kommst, steh ich schon vor der Tür. Mit einem langem Sommer Rock und einer luftigen Bluse bekleidet. Du öffnest mir die Auto Tür und ich steige ein. Beim einsteigen rutscht mir der Rock beim Schnitt etwas zur Seite und mein nackter Schenkel kommt zum Vorschein. Dir wird gleich heiss bei dem Anblick, was mir nicht entgeht und ich werfe dir ein Lächeln entgegen.

Wir startend fahren Richtung Umland.
Mein Rock rutscht noch weiter zur Seite und ich zeige dir noch mehr von meinem Schenkel. Ich merke wie dein Blick immer wieder auf die nackte Haut wandert. Ich spüre, wie es dich erregt. Ich lege meine Hand auf Deinen Oberschenkel und streicheln Ihn zärtlich. Blitze durchfahren deinen Körper, als ich dich berühre. Deine Erregung steck mich an und meine andere Hand wandert zwischen meine Schenkel. Ich fange langsam an mich zu streicheln.
Krampfhaft versuchst du dich auf das Fahren zu Konzentrieren.

Meine Hand wandert langsam Richtung Schritt, da spüre ich sofort deine Beule in deiner Hose, die ich zu streicheln beginne. Als du bemerkst, dass ich angefangen habe mich zu F****rn, du das s*****zen meiner n**sen Lustgrotte und ein leichtes aufstöhnen hörst, kannst du dich nicht mehr halten und denkst nur noch daran, einen Parkplatz zu finden. Du findest einen kleinen Parkplatz und haltest sofort an. Er ist sehr versteckt durch viele Bäume.

Kaum steht das Auto, fangen wir beiden an uns, wie wild zu Küssen. Es dauert nicht lange und da sind unsere Hände in dem Schritt des anderen. Es dauert keine Sekunde und ich habe deine Hose aufgemacht. Jetzt bemerkst du, dass ich kein Hösschen angezogen hab. Es wird heisser und heisser im Auto und wir beschliessen nach draussen zu gehen. Schliesslich ist es eintraumhaft schönes Wetter. Wir entdecken einen kleinen Unterstand mit Bank und Tisch, seitlich an den Wänden geschlossen. Es hat den Anschein, als wäre schon eine Ewigkeit keiner mehr hier gewesen. Damit wir us nicht zu sehr eindecken und es etwas gemütlich wird, habe ich eine Decke mitgebracht…
Möchtest du die Geschichte mit mir Zusammen zu Ende bringen?