sexyMary
(31)
from Germany
Gender: female
Age: 31
Zip code: 64xxx
Country: Germany
I speak: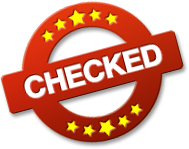 Amateur tags

Heyho, my name is Marie but here i am SexyMary. At the moment i am a student, and i am here because of my alltime favorite hobby: Sex!
My Personal Info
| | |
| --- | --- |
| Height | Not available |
| Weight | Not available |
| Ethnicity | White / Caucasian |
| Eye color | green-gray |
| Hair color | dark brown |
| Hair length | long |
| Figure | normal |
| Body hair | none |
| Pubic hair | shaved |
| Cup size | D |
| Glasses | no |
| Tattoos | none |
| Piercings | none |
| Marital status | single |
| Smoking | yes sometimes |
My preferences
What I'm looking for, is
a woman
a man
a couple
What I would like to experience, is
What turns me on, is
Vanilla sex
A**l sex
O**l sex
Sex Toys
Swinger
Outdoor sex
Public sex
Dessous
Voyeurism
More about me
What I can tell about myself
i like: Shopping Math Men Beautiful Women Books Shoes Theater Good Movies Giving B*****bs Cuddel .. but also very ruff sex. I have many faces ;)
What's being said about me
I am: honest lovely self confident a good friend openminded ... but sometimes a bit bullheaded and stubborn... :D
My erotic fantasy
I have so many, every day a new one!
Visit my diary daily to stay up to date with everything I do.

What are you looking at?
Do you stare under my skirt?
sony63 writes a comment:
Heiss und sexy :*

B*****b, F**k and d********t
First i suck that c**k, then he f**ks me and in the end i d********t that dick, i have to swallow it all, no chance to escape.
andreas0473 writes a comment:
Wenn du mal was neues drehen möchtest, sag einfach Bescheid
Stfnt8636 writes a comment:
Zu gerne wäre ich mal dein drehpartner
Gefunden in B*****b | D********t | Lingerie | C*****ts | Amateur

Mouthf**k in the bathtub
Hot mouthf**k in the bathtub, delecious c**k!
rollik writes a comment:
schmecken lasse...hehe
Fritzkoo writes a comment:
Von Dir möchte ich mich auch aussaugen lassen, und Du hättest mit Sicherheit auch deinen Spaß daran..... lg
Gefunden in B*****b | Brunette | D********t | Big Tits | Amateur

Tame the Animal
Tame the Animal in me ;)
user-6117bb3f7ab06 writes a comment:
Etwas zu warm der pelz
Schulle78 writes a comment:
Fantastische Frau

Tit-Shower
These Biggies have to shower.
AlterSoftie writes a comment:
Wow, was für ein heißer Body...
Fritzkoo writes a comment:
Und ich mit drunter, Schöne g***e :-)

Washing my feet
Naked under the shower, i am washing my feet.
AlterSoftie writes a comment:
Ein echter Traumb***n...
Fritzkoo writes a comment:
Würd ich glatt für dich tun.. und noch vieles mehr :-)

Tit-Girl
Hello! look what i´ve got here.
Schulle78 writes a comment:
Schöne g***e t****n
Heikomuee782g writes a comment:
Deine Möppies sind der Hammer! Da möchte ich gerne mal dran saugen!

F****ring close ups
Look really close at this kinky p***y
Lustiger1947 writes a comment:
super
archeopterix writes a comment:
geil
Gefunden in F****r | C**t | M*****bation | P***ies | Close-Up

Ass clap
Come and clap my bubble butt.
muckel120981 writes a comment:
Wahnsinns Frau du bist der hammer ich will dich

Take off my panties
then you will get a nice reward.
HootttBoy81 writes a comment:
Du bist sowas von heiß mein Schatz weißt du das eigentlich ich will dich jetzt hier und sofort f**ken
Fritzkoo writes a comment:
Du aber auch von mir, schön verführerisch, wie Du da liegst
Gefunden in Brunette | European | Big Tits | Panty | Amateur