sexyleopardx
(55)
from Germany
Gender: female
Age: 55
Zip code: xxxxx
Country: Germany
I speak: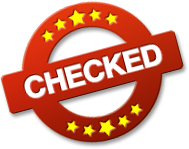 Amateur tags

I am a nice woman who is alone for a long time, I offer the cam because I am often bored in the evening would like to meet a man for life but I am also open to other types of relationships, feel free to contact me and get to know me better
My Personal Info
| | |
| --- | --- |
| Height | 167 cm |
| Weight | 50 kg |
| Ethnicity | Mediterranian |
| Eye color | brown |
| Hair color | blonde |
| Hair length | longer |
| Figure | slim |
| Body hair | none |
| Pubic hair | natural |
| Cup size | B |
| Glasses | yes reading glasses |
| Tattoos | none |
| Piercings | none |
| Marital status | divorced |
| Smoking | yes sometimes |
My preferences
What I'm looking for, is
What I would like to experience, is
an escapade
a relationship
a flirt
email sex
an exciting friendship
fetish erotic
professional sex
B**M
group sex
What turns me on, is
Vanilla sex
A**l sex
O**l sex
Peeing
Being submissive
Sex Toys
Outdoor sex
Public sex
Dessous
Voyeurism
B**M
More about me
What I can tell about myself
don`t look at me as a milf i`m horny and unstoppable sex addict
What's being said about me
It is true that I am as agile and professional as I am thin.
My erotic fantasy
Making love in forbidden places
Visit my diary daily to stay up to date with everything I do.

na du hast du auch lust zu flirten

dann besuche mich doch in meiner cam


wie findest du meinen neuen haa***hnit

ich hoffe dir gefaellt auch meine neue frisur

möchtest du mich mal ausführen

ich gehe gerne abends essen bin einer geniesserin
Ich bin bereit für die Nacht, aber was ist mit dir?

Würdest du mich gerne für eine Nacht ausführen, Schatz, ich bin bereit, ich warte nur auf dich.

you will love it
My hot pictures will warm you up????
JE2099581 writes a comment:
Schöne Bilder einer wunderschönen Frau

es war ein schöner Tag

Natur und Meer, du warst nicht der einzige, möchtest du nicht bei mir sein?????????

Wer ist mit mir

Das Meer, der Sand, die Sonne, es ist wunderschön, aber das Boot allein ist nicht wunderschön, komm schon, wer ist mit mir?
Ich muss verwöhnt werden

Ich bin morgens aufgewacht und liege immer noch in meinem Bett, ich muss verwöhnt werden