xxSexyMausxx
(43)
from Germany
Gender: female
Age: 43
Zip code: xxxxx
Country: Germany
I speak: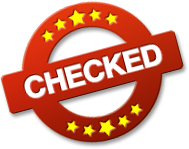 Amateur tags

Hallo ich bin Nele, ich bin eine Frau die gerne verwöhnt aber sich auch gerne sehr lange verwöhnen lässt. Ich bin lieb, süss und nett..aber Achtung .. beim Sex kann ich ne richtige B***h sein .. Wenn du also ein Engechenl und ein Teufelchen mit schmutzigen Gedanken suchst .. bist du bei mir genau richtig Kuss Nele
My Personal Info
| | |
| --- | --- |
| Height | 172 cm |
| Weight | 76 kg |
| Ethnicity | White / Caucasian |
| Eye color | blue |
| Hair color | blonde |
| Hair length | long |
| Figure | normal |
| Body hair | shaved |
| Pubic hair | shaved |
| Cup size | B |
| Glasses | yes reading glasses |
| Tattoos | one |
| Piercings | several |
| Marital status | Not available |
| Children | 1 |
| Smoking | no |
My preferences
What I'm looking for, is
a woman
a man
a transvestite
a transexual
a bisexual
What I would like to experience, is
an escapade
a relationship
a flirt
email sex
an affair
a ONS
an exciting friendship
fetish erotic
B**M
group sex
What turns me on, is
Vanilla sex
A**l sex
O**l sex
Peeing
Being submissive
Being dominant
Sex Toys
Swinger
Outdoor sex
Public sex
Dessous
RPG
Voyeurism
B**M
More about me
What I can tell about myself
Not available
What's being said about me
Not available
My erotic fantasy
Not available
Visit my diary daily to stay up to date with everything I do.


Sonnige Grüsse

Kurzbesuch bei Tina...kurz im Pool mich abgekühlt
guten morgen

guten morgen mein Süsser
heute werde ich mal wieder schöne Bilder am Pool für Dich machen . Mit was könnte ich Dir denn eine Freude machen ? Lass Dich überraschen.. und schick mir doch auch ein schönes Bild von Dir:-)
Küsschen Nele

Ich beim Duschen und r****ren
This gallery contains media from the categories Bathroom, Legs, Butt, C**t, Tits.
MikeHardc**k writes a comment:
Sehr, sehr heiß. Da wäre ich gerne dabei gewesen

Neuer Bikini

Na gefällt euch mein neuer Bikini

Schönen Sonntag

Also, ich bin erstmal beschäftigt ❤
Mein neues Spielzeug

Hab mir heute was süsses gegönnt...na was denkt ihr...das richtige Spielzeug für das Wochenende

Meine High Heels
This gallery contains media from the categories Legs, Feet, Posing, Fetish, Tattoos.

Schön eingecremt
This gallery contains media from the categories Legs, Lubricate, Small Tits, Tits, MILF.
Gefunden in Legs | Lubricate | Small Tits | Tits | MILF

Meine Freundin zu Besuch
This gallery contains media from the categories Big Tits, Small Tits, Lesbian, Close-Up, Posing.
Gefunden in Big Tits | Small Tits | Lesbian | Close-Up | Posing