xxSexyMausxx
(45)
from Deutschland
Gender: female
Age: 45
Zip code: 00xxx
Country: Deutschland
I speak: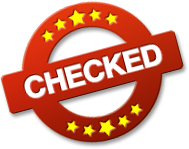 Amateur tags

Hi, I`m Nele, a woman with whom you can not only steal horses but who is also fun to be with. In the matter of sex I am to be inspired for everything and also experience gladly new. I would also like to enjoy a cuddly evening for two. Maybe with you ?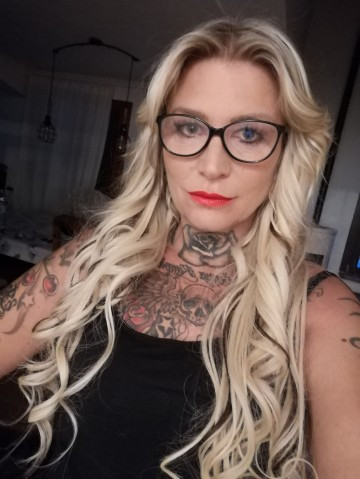 My Personal Info
| | |
| --- | --- |
| Height | 172 cm |
| Weight | 76 kg |
| Ethnicity | White / Caucasian |
| Eye color | blue |
| Hair color | blonde |
| Hair length | long |
| Figure | normal |
| Body hair | shaved |
| Pubic hair | shaved |
| Cup size | B |
| Glasses | yes reading glasses |
| Tattoos | one |
| Piercings | several |
| Marital status | Not available |
| Smoking | no |
My preferences
What I'm looking for, is
a woman
a man
a transvestite
a transexual
a bisexual
What I would like to experience, is
an escapade
a relationship
a flirt
email sex
an affair
a ONS
an exciting friendship
fetish erotic
B**M
group sex
What turns me on, is
Vanilla sex
A**l sex
O**l sex
Peeing
Being submissive
Being dominant
Sex Toys
Swinger
Outdoor sex
Public sex
Dessous
RPG
Voyeurism
B**M
More about me
What I can tell about myself
Für jeden Spass zu haben und ich bin ein kleiner Nimmersatt
What's being said about me
man muss mich erlebt haben :-)
My erotic fantasy
ich wäre gern mal dein Obstsalat .. du brauchst dazu nur noch eine Banane und die S***e .. dann können wir zusammen naschen
Visit my diary daily to stay up to date with everything I do.

heute mal im Pool

nach ner heissen cam musste ich mich mal dringend abkühlen .. na wer hat lust mit mir in den Pool zu gehen


schönes Wochenende

und wieder haben wir Wochenende .. und wer hat Lust mit mir ein Glas Wein zu genießen ?

schönes Wochenende

endlich Wochenende .. und ich genieße die Sonne :-)


uhhh schönes Wetter

hm heute genieße ich mal die Sonne im Garten .. leider fehlen mir noch Hände dich mich eincremen ....

mal wieder Montag

na liebt ihr den Montag auch so wie ich ? ... wäre doch schön wenn man den Tag nicht alleine verbringen muss ...

schönes Wochenende

na was macht ihr so am WE ? ... leider ist es ja im Moment echt einsam .. ich mach es mir dann halt auf meiner Couch gemütlich

bin wieder da

da ich leider 3 Tage nicht online gehen konnte .. habe ich es echt vermisst hier ... ihr mich auch ?? Würde mich über ein liebes Gespräch freuen