Adorable_Amelia
(19)
from Deutschland
Gender: female
Age: 19
Zip code: 88xx
Country: Deutschland
I speak: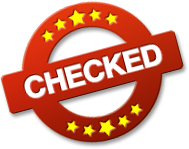 Amateur tags

Nach außen hin sehe ich schüchtern aus, bin es aber nicht, ich weiß genau wie ich meine Reize einsetzen muss
Profile of Adorable_Amelia
My Personal Info
| | |
| --- | --- |
| Height | 167 cm |
| Weight | 56 kg |
| Ethnicity | Mediterranian |
| Eye color | brown |
| Hair color | light blonde |
| Hair length | long |
| Figure | sportive |
| Body hair | none |
| Pubic hair | natural |
| Cup size | B |
| Glasses | no |
| Tattoos | one |
| Piercings | none |
| Marital status | single |
| Children | none |
| Smoking | no |
My preferences
What I'm looking for, is
What I would like to experience, is
What turns me on, is
Vanilla sex
O**l sex
Being submissive
Dessous
More about me
What I can tell about myself
Dass ich nicht schüchtern bin, und weiß was der Mensch gegenüber mag
What's being said about me
Das ist mir egal
My erotic fantasy
Sex auf einem Schiff
Visit my diary daily to stay up to date with everything I do.

So much lust that I f****red myself on the floor
When I feel like it, I go right for it

Dessert is served in the kitchen
You must like my wet plum too, right?
belerophon82 writes a comment:
An dir würde ich gerne mal naschen!

Do not be stingy with stimuli
I wanted to set myself up in the kitchen
Rettung2008 writes a comment:
Hübsche heiße süße Maus mit toller nicht blank r****rter M***hi. Leider zu weit weg für eine heimliche Affäre
sundteufel writes a comment:
SEXY1111111111111111111111111111

My longest f****r deepest inside me
I love to f****r myself with my middle f****r
sundteufel writes a comment:
SEXY!!!!!!!!!!!!!!!!!!!!!!!!!!!!

My tight h***y p***y wants to be pampered
I`d like to loll around in front of you
sundteufel writes a comment:
geil Deine M***hi
uwec2013 writes a comment:
Ich liebe m***hi mit Haaren

I have room on the couch
Tell me how you would spoil me

First a strip and then the happy ending
Seducing myself is so much fun
Abt67 writes a comment:
Ist wenigstens selbst gefilmt, das spricht für das Video.
sundteufel writes a comment:
Ich liebe Dich wenn Du vor mir Nackt bist,und Dich vor mir ein r*******lst. Bitte auch REAL. Ich liebe Deine SEXY M***hi.

Pampering program in bed
You like the deep insights?
hopple-reiter writes a comment:
komm zu mir-ich führe dich in den siebten himmel
Domdomk02kf writes a comment:
Ich will dich sowas von hart f**ken
Gefunden in H***y | M*****bation | Chubby | Tattoos | Grannies