BecciDeluxe
(37)
from Deutschland
Gender: female
Age: 37
Zip code: xxxxx
Country: Deutschland
I speak: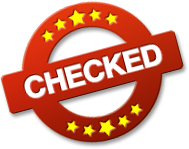 Amateur tags
Not available

suchst du auch nach etwas "echtem" ? dann bist du bei mir genau richtig!ich suche auf diesem Weg vom ons bis zur sexuellen Interessengemeinschaft alles =) oder auch mehr ?! falls ich dich neugierig gemacht habe darfst du mich gerne anschreiben oder mich in meiner cam besuchen um zu sehen das ich real bin und kein fake =) ich freu mich auf dich
Huhu mein Süsser....
WIR brechen gemeinsam jedes Tabu! Ich bin aufgeschlossen, neugierig und vor allem TABULOS 
Ich weiss genau wie ich DICH in den WAHNSINN treiben kann =) 
Langweilig war gestern- Heute tun wir es- egal wann- egal wo!
Hab ich dich neugierig gemacht ? 
Suche auch aktuell einen Drehpartner.... 
Melde dich bei mir...
Kussi Deine Becci
My Personal Info
| | |
| --- | --- |
| Height | 167 cm |
| Weight | 70 kg |
| Ethnicity | White / Caucasian |
| Eye color | brown |
| Hair color | blonde |
| Hair length | long |
| Figure | normal |
| Body hair | shaved |
| Pubic hair | none |
| Cup size | C |
| Glasses | no |
| Tattoos | several |
| Piercings | one |
| Marital status | divorced |
| Smoking | yes sometimes |
My preferences
What I'm looking for, is
a man
a couple
a transvestite
a transexual
a bisexual
What I would like to experience, is
an escapade
a relationship
a flirt
email sex
an affair
a ONS
an exciting friendship
fetish erotic
B**M
group sex
What turns me on, is
Vanilla sex
A**l sex
O**l sex
Peeing
Being submissive
Being dominant
Sex Toys
Swinger
Outdoor sex
Public sex
Dessous
RPG
Voyeurism
B**M
More about me
What I can tell about myself
Not available
What's being said about me
Not available
My erotic fantasy
Not available
Visit my diary daily to stay up to date with everything I do.



becci alone at home
it`s really boring staying at home alone... Come to distract me?
OldOldie writes a comment:
Die aufregendste und schönste Frau weit und breit. wer bei Dir nicht begeistert ist muss schwul sein!

KRASS favourite d***o f**k
because I was so horny and wanted to have a little fun and since no tail was tangible I took my favorite d***o ... what happened then was really violent ... I had to get it so hard to myself that I have the plastic tail just f**ked ... ohhhhje =( who has a replacement for me? ...
mh678 writes a comment:
Da würde man doch gern den kaputten D***o ersetzen
losezunge1 writes a comment:
Schon Du bist die vollen Punkte wert und wenn das D***o nicht schafft, was meiner könnte liegt am N**sl**ken vorher, oder? Lass es uns testen, das wär am besten ;-)

d***o games
I was so horny! And far and wide no c**k to see ... so I blew a d***o first of all nice and then sachön my wet hole spoiled ... was that cool ? when did you have to replace the d***o?
mh678 writes a comment:
Das nächste mal darfst du mir ruhig bescheid sagen dann ersetze ich gern den D***o
Nckgesel19968q writes a comment:
echt geil, hoffe dass wir es irgenwann dann treiben
Gefunden in D***o | Bra | Blondes | Open Legs | M*****bation

bang again
it`s time... you`d have thought that of all people it would be my best friend`s brother... ? i got a visit from my girlfriend and her brother over the weekend =) we had a lot of fun when my girlfriend wasn`t there =) but see for yourself ... how would you take me? ...
Puma4115 writes a comment:
hammerg***es video baby
fatdick_boarder writes a comment:
mega g***er f**k :)

userdate with cam transmission
here the first part of the horny userdate =) I know how big the ungedulld is so I have waived the cutting and made 3 parts UNCUT. it will be all to see: a horny b*****b according to all rules of art =) then he has spoiled my horny wet p***y with his t****e! we have f**ked horny and he has sprayed his load in my =) I ...
A**lgeilxx47 writes a comment:
Absolut geil der Clip da sehen wir Becci schönen b**smund und ihre b**skünste
AmicoItalia writes a comment:
Hi Becci, was für ein tolles Video . Du bist echt Spitze. So eine tolle Sonderbehandlung würde ich mir auch mal wünschen. Freue mich schon auf die nächsten beiden Teile.
Gefunden in B*****b | Blondes | Big Tits | Close-Up | Fetish

come f**k me hard
you shouldn`t underestimate youth... sweet 20 years old and has me first of all really horny my big tits f**ked ... then he has taken me blank d***y to get it to me then still get it right ... . would you have f**ked me like this? or can you do it better? ...
mh678 writes a comment:
Das würde ich auch mal gern erleben
mapa1975 writes a comment:
Sehr heißer Clip. Würde ich auch gerne mal mit dir erleben.

first userdate
because I was stuck because of the cancelling of my flight on mallorca I looked for a user who was here on holiday and invited him to me =) after I blew his hot c**k nice and hard I ride him horny from =) we had so much fun that it was very late ... but see for yourself ... .

Part two follows... ...
Firehawk01 writes a comment:
Richtig geil wie du seinen S*****z mit dem Mund bearbeitet das möchte ich auch haben wie siehst aus?
Galu2 writes a comment:
Sehr geil Video und f**k
Gefunden in J**k Off | B*****b | D********t | C**t | O**l

first USERDATE
i had my first user date... it went well... I got so much pleasure... video will follow very soon =) maybe you are the closest to having fun with me ?!
kiss your becci
Partymaus77 writes a comment:
Hoffendlich kann ich dich bald treffen!