BlackBird99
(23)
from Germany
Gender: female
Age: 23
Zip code: xxxxx
Country: Germany
I speak: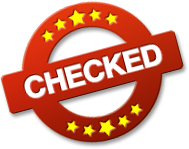 Amateur tags

Grrrr let me purr... Fancy dark skin? Am uncomplicated and horny, yes just horny
My Personal Info
| | |
| --- | --- |
| Height | 168 cm |
| Weight | 56 kg |
| Ethnicity | Mediterranian |
| Eye color | brown |
| Hair color | dark brown |
| Hair length | Not available |
| Figure | slim |
| Body hair | none |
| Pubic hair | Not available |
| Cup size | B |
| Glasses | Not available |
| Tattoos | Not available |
| Piercings | Not available |
| Marital status | single |
| Smoking | Not available |
My preferences
What I'm looking for, is
What I would like to experience, is
What turns me on, is
Vanilla sex
A**l sex
O**l sex
Outdoor sex
Dessous
More about me
What I can tell about myself
Not available
What's being said about me
Not available
My erotic fantasy
Not available
Visit my diary daily to stay up to date with everything I do.

Bathing in the morning ...
I enjoy the bath in the morning for you alone but in thought of yesterday, which was so hot and healthy for me ... the thought makes me wet and moist and more ... makes me wince together because I enjoy it so much ... now it would be nice you would be here with me now, we would together the foam over our bodies I ...
Found in Bathroom | F****r | Open Legs | Small Tits | Slim

First shower
I love to start my day after the night shift with a refreshing and stimulating shower there is probably nothing better to wake up and enjoy the day.
L**k_s***ve writes a comment:
super sexy Hintern !!!!!!!!!!!!!!!!!
Found in Bathroom | Butt | Small Tits | Posing | Slim


Relaxing bath after an exciting day
You always wanted to see me taking a bath??? Ok, after a busy day I really enjoy taking a nice bath... relaxing and maybe more, you want to be there ?
Found in European | F****r | Open Legs | Small Tits | Slim

And once we are angels...
So you dear times quickly a pair of pictures from my, bed chamber here I make myself right for you and, also experience gaanz other great things ... Wink I hope you like them
EventHorizon writes a comment:
Sehr schön anzusehen, macht Lust auf mehr!
Schlosser62 writes a comment:
Engel müssen nicht immer blond und hellhäutig sein . Du bist der lebende Beweiss ! Wunderschön und Engelsgleich !
Found in D***o | European | Small Tits | M*****bation | Slim

distraction ;-)
If you need distraction I am exactly the right me and my wet slip will be at your service and help you where you can then you will certainly feel better
EinEngel writes a comment:
Wow, sehr heißes Video, sexy Figur

Have it again made me really horny myself !
Am once again sat on my bed and was so really underf**ked, but I already know how to help myself ;-)
nippon62 writes a comment:
scharf sexy geil.....macht lust auf mehr
mimuer writes a comment:
Hübsch, heiss und sehr sexy

Hot video from sofa
Can I be with you for a little while? Look, I`m so alone on my sofa.
mimuer writes a comment:
Hübsch, heiss und sehr sexy
EinEngel writes a comment:
Geil, geil geil, so eine heiße Braut :-)
Found in European | Open Legs | Small Tits | M*****bation | Slim