BlueEyes
(31)
from Germany
Gender: female
Age: 31
Zip code: 49xxx
Country: Germany
I speak: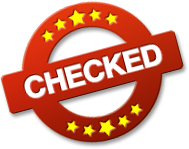 Amateur tags

I am a bright, spontaneous and cheerful woman who almost never says NO to an adventure! I love it, when my tender, slim body is touched and spoiled from head to toe!
My Personal Info
| | |
| --- | --- |
| Height | 168 cm |
| Weight | 51 kg |
| Ethnicity | White / Caucasian |
| Eye color | blue |
| Hair color | black |
| Hair length | longer |
| Figure | slim |
| Body hair | none |
| Pubic hair | shaved |
| Cup size | A |
| Glasses | no |
| Tattoos | several |
| Piercings | one |
| Marital status | single |
| Smoking | yes sometimes |
My preferences
What I'm looking for, is
What I would like to experience, is
What turns me on, is
A**l sex
O**l sex
Sex Toys
Outdoor sex
Public sex
Dessous
More about me
What I can tell about myself
I don`t let the fun spoil my fun and I am in a good mood as always!
What's being said about me
That I don`t burn anything and that I can help steal horses.
My erotic fantasy
I would like to be spoiled by two men at once!
Visit my diary daily to stay up to date with everything I do.


Small stretching and posing exercise
Here I have tried out a few new positions and checked my elasticity! ;P
flo32 writes a comment:
wow sehr sehr sexy und hübsch gefällt mir richtig gut lg florian
Found in European | Open Legs | Small Tits | Slim | Amateur

Want a little bit of stuff?
Sometimes I find that a bit of fabric in the right place looks even hotter than without any clothes at all!
FRANKZ6 writes a comment:
Was für eine g***e F..otoserie! Dicker Kussi auf deine P***y, 1x, 2x, 3x,.....
sanftundfrei writes a comment:
Omg was für eine Schöne Frau ich muss sie kennen lernen und Ihre M***hi dazu
Found in Small Tits | Slim | Tangaslip | Tits | Lingerie

Lolling on the love sofa
Here on this sofa I have already experienced the one or other adventure! The pictures will surely give you an idea!
Mana80 writes a comment:
mega heisse Frau sehr sexy Body Klasse ;*
wantladys2 writes a comment:
ich will auf dich s****zen....
Found in Open Legs | Small Tits | Close-Up | S***ed | Slim

From string to naked
A small striptease from different angles and perspectives including a close-up of my crunchy bottom part!
Peter_Bj writes a comment:
A***hgeweih und String mit dem perfekten A***h. Genau so muß es sein.
Manuel311 writes a comment:
G***e heiße Bilder.Sie gefallen mir sehr gut,und sind sehr schön anzuschauen.Dickes Kussi für dich.
Found in Butt | Small Tits | Slim | Black-Haired | Lingerie

Once from all sides
With this little video you should get a good foretaste of what to expect when you get involved with me!
Zico1904 writes a comment:
Schönes Video, Schöne Frau. Da bekomme ich Lust auf mehr ????
Bennyt85t3 writes a comment:
Was für eine heisse frau. Meld dich bei mir süße
Found in Open Legs | Small Tits | Slim | Black-Haired | Amateur

Innocence from the country
If I only want to, I can be a very tame kitten that won`t hurt a fly ;)
Jonnyhark81z4 writes a comment:
Sehr heisse und sexy Bilder !????
Liebesgott1070 writes a comment:
Hallo sexy Maus natürlich will ich mehr als nur dauerhaften regelmäßigen Sex mit dir mein Schatz
Found in Legs | Black-Haired | Upskirt | Lingerie | Amateur