Charmella
(36)
from Germany
Gender: female
Age: 36
Zip code: 10xxx
Country: Germany
I speak: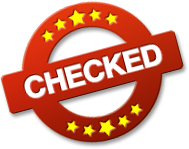 Amateur tags

Hello! I`m sexy woman that knows what she wants. I love meeting new people, travelling and eating. My sexy body loves toch. I love stripping, feel your errection... I love cum, dancing and lot more... I have a big tits, huge c**t and rich imagination...
My Personal Info
| | |
| --- | --- |
| Height | 167 cm |
| Weight | 77 kg |
| Ethnicity | White / Caucasian |
| Eye color | brown |
| Hair color | dark brown |
| Hair length | long |
| Figure | thickish |
| Body hair | normal |
| Pubic hair | partly shaven |
| Cup size | E (DD) |
| Glasses | yes reading glasses |
| Tattoos | none |
| Piercings | none |
| Marital status | single |
| Children | none |
| Smoking | yes sometimes |
My preferences
What I'm looking for, is
a woman
a man
a couple
a transvestite
a transexual
a bisexual
What I would like to experience, is
a flirt
email sex
fetish erotic
B**M
What turns me on, is
A**l sex
O**l sex
Peeing
Being submissive
Being dominant
Sex Toys
Dessous
RPG
Voyeurism
B**M
More about me
What I can tell about myself
I love Sushi :) I am crazy, spontanic girl :).
What's being said about me
I am nice, spontanic, crazy, wild woman...
My erotic fantasy
Sex in jail, G******g
Visit my diary daily to stay up to date with everything I do.

Pubic hair I care
Hello.
My pubic hair has grown since last time.
Have a nice watching

I`m painting my sexy lips
Hello.
I use few lipsticks to get good effect.
Would you like to kiss my sexy lips?
Have a nice watching

New intim hairdressing, piece s***ed
Hello.
My friend used rasor, and this is effect.
See deep

POV
Hi. See me from below.
Be in my power.
Have a nice watching
Rettung2008 writes a comment:
Heiße Bilder aus einer interessanten Perspektive
Gefunden in High Heels | Chubby | Amateur | Nylons | MILF

Red latex Face sitting
Hello.
I have bought new latex pants.
Imagine that I`m sitting on your face.
Have a nice watching :)

Ass` excercise
Hello.
I excercise my ass for you, to make it stronger for you.
Imagine I sit on you
Have a nice watching

Under me
Hello.
My big ass, your face is under. I sit on you.
Have a nice watching.
kurz66 writes a comment:
G***e T****n, Lust zum F**ken

In Doctor
Hi.
Feel like yo were a doctor.
See deep into my wet p***y.
Have a nice watching

My h***y p***y
She is h***y and hot as always.
Wet also. You wish you cum inside her... See bb
coolnes writes a comment:
G***e haarige M***hi.Darf ich mal l**ken?