CuteDebby
(45)
from Germany
Gender: female
Age: 45
Zip code: xxxxx
Country: Germany
I speak: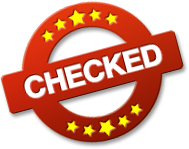 Amateur tags

A small slave who usually does here what the mistress or the visitors of my cam demand. Wishes are always gladly accepted.
My Personal Info
| | |
| --- | --- |
| Height | 159 cm |
| Weight | 62 kg |
| Ethnicity | White / Caucasian |
| Eye color | green |
| Hair color | blonde |
| Hair length | long |
| Figure | normal |
| Body hair | none |
| Pubic hair | shaved |
| Cup size | Not available |
| Glasses | yes reading glasses |
| Tattoos | none |
| Piercings | none |
| Marital status | nothing fixed |
| Smoking | yes sometimes |
My preferences
What I'm looking for, is
a man
a couple
a transvestite
a transexual
a bisexual
What I would like to experience, is
What turns me on, is
Vanilla sex
A**l sex
O**l sex
Peeing
Being submissive
Being dominant
Sex Toys
Outdoor sex
Public sex
Dessous
RPG
Voyeurism
More about me
What I can tell about myself
I actually like everything, I prefer to be in the s********e role.
What's being said about me
I am too hot for this world....
My erotic fantasy
I would like to be taken to medieval times once in a castle in a role-playing game.
Visit my diary daily to stay up to date with everything I do.
Leider wieder nur eine W***t...

... an der ich saugen kann, was treibst du gerade?

Was ist das schönste am Yoga?

Die Ziggi danach, war schon ganz schön heftig gestern ? Aber jetzt bin ich wieder beweglicher :) Das macht den Horizontalsport noch viel gehaltvoller ? Willst mal probieren?

F**ting with spray cream...
... that`s really fancy, spray cream as a f**ting lubricant... what a mess... but Geil !

Kaffee am Morgen Yoga am Abend

Bin heute leider nur bis 1930 da.. 1. Yoga Stunde im neuen Schuljahr :)

Why is the vacation always over so quickly?
Here are a few more pics of me in vacation mode :) LG
joystick69 writes a comment:
Du bist sooo süß.... Deine Fotos machen mich richtig an. Danke
Toohhhni writes a comment:
sehr fesch, mit viel Raum für heiße Phantasien!!

Magst du sehen...

.... was darunter ist? :D Oder bist du nicht neugierig?