F**kfreundinnen
(30)
from Deutschland
Gender: female
Age: 30
Zip code: 70xxx
Country: Deutschland
I speak: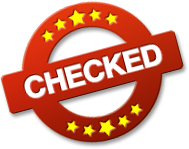 Amateur tags

Hall**hen ich bin die vollbusige Ramona! Lasst dich nicht von meinem süßen Äußeren täuschen denn ich habe es F***tdick hinter den Ohren, hihi! Meine enge M***hi wird oft ganz plötzlich richtig f****t, dann brauch ich es und lasse alles zu... mein Kameramann ist so ein schlimmer! Aber nicht nur ich, nein auch meine ganzen Freundinnen sind ziemlich unanständig! Was die so treiben kannst Du in den Clips sehen... Die ersten 3 Clips sind mit mir, dafür musst Du etwas scrollen. :*
Profile of F**kfreundinnen
My Personal Info
| | |
| --- | --- |
| Height | 170 cm |
| Weight | 56 kg |
| Ethnicity | White / Caucasian |
| Eye color | brown |
| Hair color | brown |
| Hair length | shoulder |
| Figure | slim |
| Body hair | none |
| Pubic hair | partly shaven |
| Cup size | E (DD) |
| Glasses | no |
| Tattoos | none |
| Piercings | none |
| Marital status | single |
| Children | none |
| Smoking | no |
My preferences
What I'm looking for, is
a woman
a man
a couple
What I would like to experience, is
What turns me on, is
Vanilla sex
O**l sex
Being submissive
Sex Toys
Outdoor sex
Public sex
Dessous
RPG
More about me
What I can tell about myself
Immer gut drauf und ...gut drunter, hihi. OMG ich komm nicht nach mit den ganzen Mails, ihr Lieben bombardiert mich ja regelrecht, werde mich bemühen zu antworten aber versprechen kann ich nix *bussi*
What's being said about me
Süße Süßigkeit zum vernaschen. Mache jeden Spaß mit.
My erotic fantasy
Viele Fremds*****ze im Gloryhole e*****ten. Aber dafür bin ich glaub noch zu schüchtern......
Visit my diary daily to stay up to date with everything I do.

Titty nymph destroyed a**lly and trained to swallow
Titty nymph destroyed a**lly and trained to swallow

Dumpling seduced and inseminated
Dumpling seduced, f**ked and inseminated
Norbii writes a comment:
Hübsche,heisse Frau, die Spass hat, da würde ich auch mal ran

Blondie hard f**ked and foreign
Blondie hard f**ked and foreign

Teen wants to f**k and eat s***m
Teen wants to f**k and eat s***m
agi745 writes a comment:
Dich würd ich auch mal gerne durchp**pen
Gefunden in Open Legs | Close-Up | Posing | Amateur | Students

Perfect teen wants to f**k and swallow a**lly
Perfect teen wants to f**k and swallow a**lly
Gefunden in A**l Sex | Big C**ks | Small Tits | Slim | C*****ts

Teenie-girl f**ked and knocked up
Teenie-girl f**ked and knocked up
Didodimi writes a comment:
Schöne kleine, süße Titen
Gefunden in B*****b | Small Tits | Lingerie | Teens | C******e

S****t Milf o****mic f**ked
S****t Milf o****mic f**ked
Norbii writes a comment:
G***e Blondine , die würde ich auch flachlegen

Breast Milf f**ked and knocked up
Breast Milf f**ked and knocked up

Busty blonde f**ked and knocked up
Busty blonde f**ked and knocked up
Gefunden in B*****b | Blondes | Big Tits | S***ed | C******e

Teenie wants to f**k and eat s***m
Teenie wants to f**k and eat s***m
Gefunden in B*****b | M*****bation | Tits | C*****ts | Teens