GeileMarie
(43)
from Germany
Gender: female
Age: 43
Zip code: 33xxx
Country: Germany
I speak: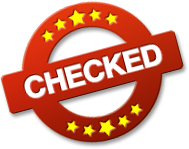 Amateur tags

I am very open and love discovering new things! In addition I show myself naked and like playing and having fun. There is nothing more sexy to play hot games together, right? I love it when you watch me play!...... Kiss ;)
My Personal Info
| | |
| --- | --- |
| Height | 160 cm |
| Weight | 51 kg |
| Ethnicity | White / Caucasian |
| Eye color | brown |
| Hair color | brown |
| Hair length | short |
| Figure | normal |
| Body hair | none |
| Pubic hair | natural |
| Cup size | B |
| Glasses | no |
| Tattoos | none |
| Piercings | none |
| Marital status | single |
| Children | none |
| Smoking | yes sometimes |
My preferences
What I'm looking for, is
a woman
a man
a couple
What I would like to experience, is
What turns me on, is
Vanilla sex
Oral sex
Being dominant
Outdoor sex
Public sex
Dessous
Voyeurism
More about me
What I can tell about myself
Beautiful woman with a hot body
What's being said about me
Not available
My erotic fantasy
Not available
Visit my diary daily to stay up to date with everything I do.


GeileMarie...
This gallery contains media from the categories Legs, Outdoor, High Heels, Nylons, MILF.
StiefelleckerJo writes a comment:
wow
Gefunden in Legs | Outdoor | High Heels | Nylons | MILF


Hot Game with cold ice
Is there anything hotter than a hot game with a cold ice :)? and so it ends! :) Look at!
Dirk004 writes a comment:
mega geil
Gefunden in Hairy | Small Tits | Pussies | Fetish | MILF

Bodystocking
Look how awesome I am! But most of all I see more sexy naked :))) I smear my tits with body lotion! Be there
Dreamer6543 writes a comment:
da es keinen ton gibt, fehlt dem video das gewisse etwas.
Gefunden in Small Tits | Pussies | Slim | Amateur | MILF

Milk shower;-)
I stand in front of you naked! If you like to see a woman who likes to have something white and liquid on the body, then you have to see it !! I think you will not stay seated and will take action immediately, you know what I mean:-)
danny06 writes a comment:
SCHÖNES VIDEO
Gefunden in Hairy | Small Tits | Pussies | Fetish | MILF

Fuck pillow?
I have such a strong feeling to feel something in my pussy, or prefer in my pussy, so I fuck a kiss on the bed! Do you like it?
schwabe_64 writes a comment:
Na das macht doch lust auf mehr !!
hopple-reiter writes a comment:
ich will dich ! du bist so hungrig-- du brauchst ne yoni-massage um vorläufig satt zu werden
Gefunden in Small Tits | Massage | Amateur | Fetish | MILF

Strip..
White and red are so horny sexy colors right? Sit down comfortably and look at me as I slowly lose my clothes:-)
Sig712 writes a comment:
Was für ein sexy Body
mondi62 writes a comment:
immer wieder schön anzusehen und nichts aber auch nichts von ihren reiz verloren immer noch sehr begehrenswert anmachend eine richtige augenweide bist du meine liebe.....
Gefunden in High Heels | Butt | Small Tits | Slim | Fetish