G***esWeib1993
(30)
from Germany
Gender: female
Age: 30
Zip code: xxxxx
Country: Germany
I speak: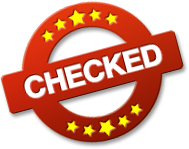 Amateur tags

Hi, sweetie, Glad you`re on my profile. If YOU want to experience something then write me quickly and I bet WE will surely agree :-* Kiss Janine
JA ich bin ECHT und mache auch TREFFEN :)

+ Freundschaftsanfragen ohne jegliche Kommunikation werde ich einfach ablehnen.
+ Ein kurzes Kennenlernen auf dieser Plattform muss schon drin sein, ich Treffe keine fremden Männer.
So nun was zu Mir :
Ich bin eine g***e junge Maus die hier ihren Spaß sucht. Ich bin für fast alles zu haben & sehr offen ;-) Vielleicht bist du ja genau der Eine mit dem ich diesen Spaß haben werde :)Falls Dir gefällt was Du siehst dann melde Dich doch mal bei mir
Ich freue mich schon auf Deine Nachricht !
Kussi deine Janine

Profile of G***esWeib1993
My Personal Info
| | |
| --- | --- |
| Height | 170 cm |
| Weight | 70 kg |
| Ethnicity | White / Caucasian |
| Eye color | blue |
| Hair color | brown |
| Hair length | short |
| Figure | normal |
| Body hair | shaved |
| Pubic hair | none |
| Cup size | D |
| Glasses | no |
| Tattoos | several |
| Piercings | several |
| Marital status | single |
| Smoking | no |
My preferences
What I'm looking for, is
a woman
a man
a couple
a bisexual
What I would like to experience, is
an escapade
a relationship
a flirt
email sex
an affair
a ONS
an exciting friendship
fetish erotic
group sex
What turns me on, is
Vanilla sex
A**l sex
O**l sex
Peeing
Being submissive
Being dominant
Sex Toys
Outdoor sex
Public sex
Dessous
RPG
Voyeurism
More about me
What I can tell about myself
Not available
What's being said about me
I`m a wild little girl who knows what she wants and needs ;)
My erotic fantasy
I am quite open about sex and ready for anything :P
Visit my diary daily to stay up to date with everything I do.
Da hat man einmal Frei und das Wetter ist nicht all zu schön :(

Naa wer mag mich bei diesem Wetter bisschen aufmuntern :)


Often something NEW, first pictures 2021
I took new pictures, don`t worry, there will be more to come :*
micchhi88 writes a comment:
Sehr schöne Ansicht/Aussicht
Found in Bra | Big Tits | Hanging Tits | Topless | Selfies


Very private & horny :)
This gallery contains media from the categories Open Legs, Big Tits, Butt, C**t, Lingerie.
ichwilljetzt writes a comment:
wat ne s****e .
bigbobby51 writes a comment:
Ein Stammes,griffiges Frauchen,dicke T****n knackiger A***h,richtig geil.

In the shower
Too bad you weren`t there :( Maybe next time we will have the pleasure together :)
Here I show you how I take a shower and at the end I still get it... . see how my body trembles with lust!
Solthyp96k3 writes a comment:
echt fantastische Frau, ich will das auch!
Aloc80 writes a comment:
Ich hoff ich darf bald mal dabei sein
Found in Big Tits | M*****bation | P***ies | Close-Up | Tattoos

User c**k wanked on my horny tits
The video is older. A user can wank off the c**k and sahnt on my horny tits from!
Mega load of s***m... I love it so!
Farmer1990 writes a comment:
Wann hast du denn mal Zeit für mich?
Solthyp96k3 writes a comment:
echt fantastische Frau, ich will das auch!

New underwear and p***y pictures
This gallery contains media from the categories Bra, Close-Up, Normal, Posing, Tits.
boldy2006 writes a comment:
Echt sexy....
graukopf writes a comment:
Du bist eine sehr schöne. Ich möchte dich aus der nähe betrachten.

Spontaneously made some pictures :)
This gallery contains media from the categories Bikini, Big Tits, C**t, Close-Up, Tits.
Sinanbilir1988hw writes a comment:
Ich hätte jetzt Bock auf dich. Geil m***hi hast du da ❤
micchi88 writes a comment:
sexy sexy

In the bathtub
This gallery contains media from the categories Bathroom, Big Tits, C**t, P***ies, Close-Up.
OnkelHeiko writes a comment:
absolut geil
Marvin17091993 writes a comment:
Ein Natur wunder g***er b***te die man sofort gnetten will ein richtig g***en a***h und eine hervorragende M***hi die wenn ich sie seh direkt einen harten bekomme wie gerne würde ich mein harten in dein M***hi stecken und dich richtig geil durchf**ken