Hanna22
(25)
from Deutschland
Gender: female
Age: 25
Zip code: 12xxx
Country: Deutschland
I speak: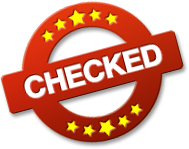 Amateur tags

Huhu ich bins die Hanna! Bin noch ziemlich frisch hier und habe eigentlich keine Idee was hier so abgeht, aber eine Freundin hatte mir gesagt, dass man hier eine Menge spannender Dinge erleben kann, wenn ihr wisst was ich meine :D Wer traut sich also der erste zu sein, der mir mal was von sich zeigen möchte? ;)
My Personal Info
| | |
| --- | --- |
| Height | 170 cm |
| Weight | 54 kg |
| Ethnicity | White / Caucasian |
| Eye color | green |
| Hair color | brown |
| Hair length | longer |
| Figure | slim |
| Body hair | none |
| Pubic hair | Not available |
| Cup size | Not available |
| Glasses | no |
| Tattoos | none |
| Piercings | none |
| Marital status | single |
| Smoking | no |
My preferences
What I'm looking for, is
What I would like to experience, is
What turns me on, is
Vanilla sex
A**l sex
O**l sex
Being submissive
Sex Toys
Outdoor sex
Dessous
RPG
Voyeurism
More about me
What I can tell about myself
Ich bin offen für vieles - aber nicht alles!
What's being said about me
Ich hoffe nur gutes :D
My erotic fantasy
Ich würde gerne einfach mal benutzt werden... (fast) ohne Rücksicht auf Verluste!
Visit my diary daily to stay up to date with everything I do.

In bed
But I`m far from tired in bed... and I`m so lonely here. What can you do?
LinusGentleman writes a comment:
Ein Traum dieses Mädchen
Gefunden in Legs | Posing | Slim | Schoolgirls | Teens

Fit as f**k :D
I`m fit as a fiddle and just about to get started. Do you like sporty girls?
Matze844 writes a comment:
Ich liebe dein Outfit ????????????????
Comack writes a comment:
Mit dir möchte ich auch mal joggen gehen
Gefunden in Brunette | Slim | Schoolgirls | Tits | Sportsgear

Kitchen fight anyone?
I don`t have much talent in the household... but I can well imagine that you can do a lot of things in the kitchen that have nothing to do with housekeeping... :)
Anyone interested??
Dirkgrofc713b writes a comment:
Was würde ich in der Küche mit dir gerne anstellen
l****nbu writes a comment:
Sehr appetitlich
Gefunden in Kitchen | Skirt | Slim | Schoolgirls | Amateur

Mannequin
I pose in the window... or something like that ;)
Comack writes a comment:
Einfach Supersüß
silvo12 writes a comment:
Süß

Who wants to chill with me?
I`m beat. I`ve had a rough day. Could use a chat or something like that ;)
chrischar8 writes a comment:
Sehr g***er Anblick
MrniceC**k writes a comment:
Hieeer ich will!!! Aber ob ich dabei nur neben dir auf der Couch chille ohne dich ein wenig zu streicheln ,kann und will ich nicht versprechen! Kuss
Gefunden in Posing | Slim | Schoolgirls | Teens | Amateur

Hanna`s hot!!
I feel so... incredibly hot right now!
What did you say?
user-5f4679acbfc54 writes a comment:
Echt süß. Würde ich gerne mal richtig sehen.
Rudi667 writes a comment:
sehr schöne fotos.
Gefunden in Slim | Schoolgirls | Lingerie | Teens | Amateur

On the sprinklers!
Just getting ready to do a lot of stuff today... So I thought: why not leave a nice greeting? :*
chrischar8 writes a comment:
Sehr g***er Anblick
Prof-A writes a comment:
Danke Grüße zurück
Gefunden in Brunette | Slim | Schoolgirls | Selfies

A first impression of me
How`s it look?
Want to get to know me? :)
k****m2013 writes a comment:
Würde gerne mehr sehen
BearOne87 writes a comment:
Dieses Gesamtpaket einer Frau unglaublich schon von Kopf bis Fuß :)
Gefunden in Brunette | Small Tits | Slim | Schoolgirls | Teens