Hanna22
(26)
from Germany
Gender: female
Age: 26
Zip code: 12xxx
Country: Germany
I speak: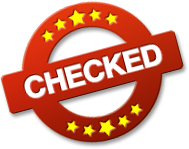 Amateur tags

hi ;) it this really so awesome as a friend of mine promisses? ;)
My Personal Info
| | |
| --- | --- |
| Height | 170 cm |
| Weight | 54 kg |
| Ethnicity | White / Caucasian |
| Eye color | green |
| Hair color | brown |
| Hair length | longer |
| Figure | slim |
| Body hair | none |
| Pubic hair | Not available |
| Cup size | Not available |
| Glasses | no |
| Tattoos | none |
| Piercings | none |
| Marital status | single |
| Smoking | no |
My preferences
What I'm looking for, is
What I would like to experience, is
What turns me on, is
Vanilla sex
A**l sex
O**l sex
Being submissive
Sex Toys
Outdoor sex
Dessous
RPG
Voyeurism
More about me
What I can tell about myself
i like a lot, but not everything ;)
What's being said about me
only the best :D
My erotic fantasy
i like little dirty games ;)
Visit my diary daily to stay up to date with everything I do.

In bed
But I`m far from tired in bed... and I`m so lonely here. What can you do?
klausi778 writes a comment:
sieht sehr einladend aus. Traumgirl
Gefunden in Legs | Posing | Slim | Schoolgirls | Teens

Fit as f**k :D
I`m fit as a fiddle and just about to get started. Do you like sporty girls?
Matze844 writes a comment:
Ich liebe dein Outfit ????????????????
Comack writes a comment:
Mit dir möchte ich auch mal joggen gehen
Gefunden in Brunette | Slim | Schoolgirls | Tits | Sportsgear

Kitchen fight anyone?
I don`t have much talent in the household... but I can well imagine that you can do a lot of things in the kitchen that have nothing to do with housekeeping... :)
Anyone interested??
Rudi667 writes a comment:
auch diese galerie wieder sehr schön.
Dirkgrofc713b writes a comment:
Was würde ich in der Küche mit dir gerne anstellen
Gefunden in Kitchen | Skirt | Slim | Schoolgirls | Amateur

Mannequin
I pose in the window... or something like that ;)
Comack writes a comment:
Einfach Supersüß
silvo12 writes a comment:
Süß

Who wants to chill with me?
I`m beat. I`ve had a rough day. Could use a chat or something like that ;)
Kugell00lm writes a comment:
Na klar das immer GUT
artschi writes a comment:
hübsche frau mit dir würd ich gerne mal chillen bis wir beide so richtig schön entspannt sind :-)
Gefunden in Posing | Slim | Schoolgirls | Teens | Amateur

Hanna`s hot!!
I feel so... incredibly hot right now!
What did you say?
Stevie3289 writes a comment:
Schöne Unterwäsche. Passt sehr gut zu deinem eher dunkleren Hautton ;)
user-5f4679acbfc54 writes a comment:
Echt süß. Würde ich gerne mal richtig sehen.
Gefunden in Slim | Schoolgirls | Lingerie | Teens | Amateur

On the sprinklers!
Just getting ready to do a lot of stuff today... So I thought: why not leave a nice greeting? :*
bigposbi71 writes a comment:
Sehr hübsche Frau
herrmannandreas617 writes a comment:
sehr jung und hübsch
Gefunden in Brunette | Slim | Schoolgirls | Selfies

A first impression of me
How`s it look?
Want to get to know me? :)
Stevie3289 writes a comment:
Tolle Farbkombination bei Top und Höschen
k****m2013 writes a comment:
Würde gerne mehr sehen
Gefunden in Brunette | Small Tits | Slim | Schoolgirls | Teens