HorneyKimberly
(40)
from Germany
Gender: female
Age: 40
Zip code: xxxxx
Country: Germany
I speak: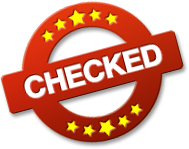 Amateur tags

Hallo Fremder, bist du auch oft einsam und suchst wilde, erotische Abenteuer!? Dann bist du hier bei mir genau richtig. Ich würde mich freuen mit Dir über unsere Fantasien zu schreiben. Zögere nicht und lass dich verwöhnen.... schau einfach täglich in mein Tagebuch. Hier verrate ich dir täglich was über mich bzw was ich gerade so mache... neugierig? Dann los, schreib mir... ich freue mich auf dich!
Hallo mein Süßer, 
Du hast dich zu 100% richtig entschieden, als Du mein Profil besucht hast 
Ich hoffe, dir gefällt was du hier siehst!?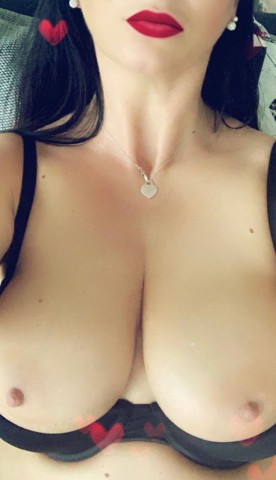 Natürlich hoffe ich auch auf eine Nachricht von Dir, oder einem Besuch auf der Cam - so sind wir uns auf jeden Fall schonmal gleich ganz NAH 
 und können uns beschnuppern.
Fühl Dich wohl auf meiner "Seite" mein Schatz, lass Deinen Fantasien freien Lauf und ganz wichtig - lass MICH daran teilhaben.
Kisses
 Deine Kimberly
Profil von HorneyKimberly
My Personal Info
| | |
| --- | --- |
| Height | 170 cm |
| Weight | 65 kg |
| Ethnicity | Mediterranian |
| Eye color | brown |
| Hair color | dark brown |
| Hair length | long |
| Figure | normal |
| Body hair | shaved |
| Pubic hair | shaved |
| Cup size | D |
| Glasses | no |
| Tattoos | many |
| Piercings | several |
| Marital status | Not available |
| Children | Not available |
| Smoking | no |
My preferences
What I'm looking for, is
a woman
a man
a couple
a transvestite
a transexual
a bisexual
What I would like to experience, is
What turns me on, is
Vanilla sex
A**l sex
O**l sex
Peeing
Being submissive
Being dominant
Sex Toys
Swinger
Outdoor sex
Public sex
Dessous
RPG
Voyeurism
B**M
More about me
What I can tell about myself
Not available
What's being said about me
Not available
My erotic fantasy
Not available
Visit my diary daily to stay up to date with everything I do.


Guten Mooooorgen :*

Na ihr Schatzis, auch schon fit!?

Ich bin sage und schreibe schon 2 Std wach.... WO ist die Nacht hin!?

Egal, so lang der REST bleibt.... ;)

Heute Mittag bin ich unterwegs :P aber heute Abend wie gewohnt für Euch online.

Kisses Kimberly

Ein A***h muss rund sein .....!!!
This gallery contains media from the categories A**l Sex, Plumper, High Heels, Tits, MILF.
Gefunden in A**l Sex | Plumper | High Heels | Tits | MILF

Beine hochlegen....

Guten Abend ihr süßen :*

ich hoffe ihr hattet einen schönen Tag!?

Bei mir ist jetzt erstmal Beine hochlegen angesagt und bei euch so?

Kisses Kimberly

ich küss dich

Hallo ihr Süßen,

was steht bei euch so an am Wochenende?
Egal was ihr tut - immer schön dabei an mich denken - dann macht ihr ALLES richtig ;)

In diesem Sinne...

Kisses Kimberly :*

Saaaamstag

Hoch die Hände - Wochenende

Dieses Wochenende ist hier mal Ruhe - Zeit zum entspannen ;)

Wie sieht es bei Euch süßen aus?

pures Verlangen
This gallery contains media from the categories Bra, Brunette, Big Tits, Tits, Kiss.

Halloooooooo

Hallo Ihr Süßen,

habt ihr mich hier etwa schon vermisst!? Ich will es doch schwer hoffen ;)

Ich möchte euch liebe Grüße hier lassen und ich würde mich über einen Besuch auf der Cam freuen .

Küsschen Kimberly :*

Halloooooooo

Hallo Ihr Süßen,

habt ihr mich hier etwa schon vermisst!? Ich will es doch schwer hoffen ;)

Ich möchte euch liebe Grüße hier lassen und ich würde mich über einen Besuch auf der Cam von mir freuen .

Küsschen Kimberly :*