HorneyKimberly
(42)
from Germany
Gender: female
Age: 42
Zip code: xxxxx
Country: Germany
I speak: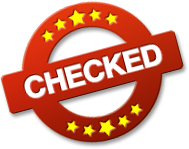 Amateur tags

Hello stranger, are you also often lonely and looking for wild, erotic adventures? Then you`ve come to the right place. I would be happy to write with you about our fantasies. Do not hesitate and let yourself be spoiled... just look in my diary every day. Here I tell you something about me or what I am doing right now... curious? Then go ahead, write me... I am looking forward to seeing you!
Hallo mein Süßer, 
Du hast dich zu 100% richtig entschieden, als Du mein Profil besucht hast 
Ich hoffe, dir gefällt was du hier siehst!?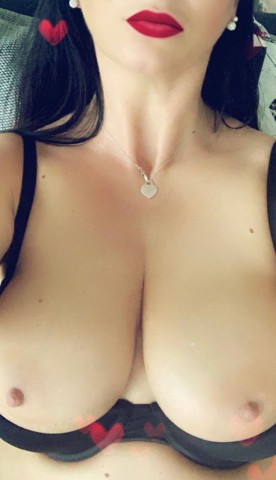 Natürlich hoffe ich auch auf eine Nachricht von Dir, oder einem Besuch auf der Cam - so sind wir uns auf jeden Fall schonmal gleich ganz NAH 
 und können uns beschnuppern.
Fühl Dich wohl auf meiner "Seite" mein Schatz, lass Deinen Fantasien freien Lauf und ganz wichtig - lass MICH daran teilhaben.
Kisses
 Deine Kimberly
Profile of HorneyKimberly
My Personal Info
| | |
| --- | --- |
| Height | 175 cm |
| Weight | 65 kg |
| Ethnicity | Mediterranian |
| Eye color | brown |
| Hair color | dark brown |
| Hair length | long |
| Figure | normal |
| Body hair | shaved |
| Pubic hair | shaved |
| Cup size | D |
| Glasses | yes reading glasses |
| Tattoos | many |
| Piercings | several |
| Marital status | Not available |
| Smoking | no |
My preferences
What I'm looking for, is
a man
a couple
a bisexual
What I would like to experience, is
an escapade
a relationship
a flirt
email sex
an affair
a ONS
an exciting friendship
fetish erotic
B**M
group sex
What turns me on, is
Vanilla sex
A**l sex
O**l sex
Peeing
Being submissive
Being dominant
Sex Toys
Outdoor sex
Public sex
Dessous
RPG
Voyeurism
B**M
More about me
What I can tell about myself
Not available
What's being said about me
Not available
My erotic fantasy
Not available
Visit my diary daily to stay up to date with everything I do.


Dieses Wetter....

..... macht mich platt ;) Ich könnte nur noch schlafen....

wie geht es euch so?

Bergfest

... zum glück....

hört ihr das auch????

das Rufen vom Wochenende kommt immer näher :D

Hoch die Hände....

..... Wochenende !!!

Was habt ihr so geplant?

sommer sonne.....

sonnenschein.....

Ich liebe den Sommer und die knalligen Farben.

Egal ob auf den Nägel oder die vorhandene Kleidung ;)

Es muss "KNALLEN" :D

Küsschen Eure Kim :*
Verdammt lang her....

.... seit ich das letzte mal hier was geschrieben habe ....

aber ich gelobe Besserung :*

Ich hoffe ihr habt ein entspanntes Wochenende!?

Kussi, Kim
Stay Safe.....

.... stay home!

Mehr braucht man denke ich dazu nicht zu sagen!?

Wie vertreibt ihr euch eure "Langeweile"? Mir fällt da ja immer was ein :P

Über Inspirationen bin ich dennoch dankbar :D

Passt schön auf euch auf und bleibt gesund.

Kisses :* Eure Kim

Hoch die Hände....

Wochenende ;)

Na ihr Lieben - ich hoffe es geht euch gut!?

Ich bin wieder auf dem Wege der Besserung ... blöde Influenza ;( aber was einem nicht umbringt, macht einem ja bekanntlich härter

Ich wünsche euch ein schönes, vor allem erholsames Wochenende

Kisses
Eure Kim