HorneyKimberly
(44)
from Germany
Gender: female
Age: 44
Zip code: xxxxx
Country: Germany
I speak: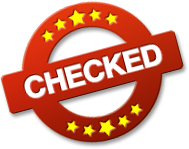 Amateur tags

Hello stranger, are you also often lonely and looking for wild, erotic adventures? Then you`ve come to the right place. I would be happy to write with you about our fantasies. Do not hesitate and let yourself be spoiled... just look in my diary every day. Here I tell you something about me or what I am doing right now... curious? Then go ahead, write me... I am looking forward to seeing you!
Profile of HorneyKimberly
My Personal Info
| | |
| --- | --- |
| Height | 175 cm |
| Weight | 70 kg |
| Ethnicity | Mediterranian |
| Eye color | brown |
| Hair color | dark brown |
| Hair length | long |
| Figure | normal |
| Body hair | shaved |
| Pubic hair | shaved |
| Cup size | D |
| Glasses | yes reading glasses |
| Tattoos | many |
| Piercings | several |
| Marital status | Not available |
| Smoking | no |
My preferences
What I'm looking for, is
a man
a couple
a bisexual
What I would like to experience, is
an escapade
a relationship
a flirt
email sex
an affair
a ONS
an exciting friendship
fetish erotic
B**M
group sex
What turns me on, is
Vanilla sex
A**l sex
O**l sex
Peeing
Being submissive
Being dominant
Sex Toys
Outdoor sex
Public sex
Dessous
RPG
Voyeurism
B**M
More about me
What I can tell about myself
Not available
What's being said about me
Not available
My erotic fantasy
Not available
Visit my diary daily to stay up to date with everything I do.
Moooontag

Für mich gilt ab sofort - neu orientieren!!!

In diesem Sinne wünsche euch einen guten Start in die neue Woche :*

PS: tut nichts, was ich nicht auch tun würde :P
all i want ......

..... is........\r\n\r\nwas wünscht ihr euch zu Weihnachten?
Nein, es ist noch nicht Weihnachten aber.... Happy Hour

auf gehts ihr Lieben :*
und mal wieder.....

HAPPY HOUR!!!!
Happy Hour

Happy Hour für euch ihr süßen

Happy Hour

mal wieder happy Hour für euch!!!! :*
Happy Hour!!!

Let´s go - bis Mitternacbt :*
Happy Hour

mehrmals am Tag werde ich meine Cam zum Sonderpreis anbieten :*

Ich freue mich auf dich!
goodby July

Hello ihr Lieben,

ich melde mich hier mal wieder zurück ;)

Ist es euch auch so heiß - da weiss man echt nicht mehr, was man noch alles an Kleidung ablegen soll, oder!?

Kisses Eure Kim :*