Horny_Claire
(33)
from Germany
Gender: female
Age: 33
Zip code: 8xxxx
Country: Germany
I speak: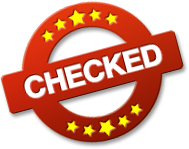 Amateur tags

Hi, I`m Claire! Do you like hot women?? ???? My chat is not theater, but 100% hot show. I love S****T, 69, a**l, o**l, cum, swallow, dirty talk, sexy lingerie and fetish. Come to me to make your dreams come true.... Kiss I look forward to the beautiful moments full of o****m.
My Personal Info
| | |
| --- | --- |
| Height | 170 cm |
| Weight | 60 kg |
| Ethnicity | White / Caucasian |
| Eye color | green |
| Hair color | black |
| Hair length | long |
| Figure | slim |
| Body hair | Not available |
| Pubic hair | partly shaven |
| Cup size | B |
| Glasses | no |
| Tattoos | one |
| Piercings | none |
| Marital status | single |
| Smoking | no |
My preferences
What I'm looking for, is
What I would like to experience, is
an escapade
a relationship
a flirt
email sex
an affair
a ONS
an exciting friendship
fetish erotic
professional sex
group sex
What turns me on, is
A**l sex
O**l sex
Peeing
Being submissive
Being dominant
Sex Toys
Swinger
Outdoor sex
Public sex
Dessous
RPG
Voyeurism
More about me
What I can tell about myself
Hello, my name is Claire, and I love sex. Love learning new things. I like p**s, a**l, d********th and many other wrong things.
What's being said about me
In my bed I need a man who knows how to satisfy a woman. I like a bigger p***s and his size is important to me
My erotic fantasy
I want to pretend to have sex with multiple men.
Visit my diary daily to stay up to date with everything I do.


Wet p***y o****m
I f**k my p***y extremely hard.
Found in Open Legs | C**t | M*****bation | P***ies | Fetish

S****t games
EXTREMELY wet f**ked! F**k me till I cum!
Milfinfirst writes a comment:
mhmmmmmmmmmmmm love :*
mapa1975 writes a comment:
Wow, du bist eine traumhafte Frau.
Found in M*****bation | Tits | Amateur | S****t

EXTREMELY MOIST S****T o****m
I f**k my p***y extremely hard until I s****ted!
Schlauchq6927 writes a comment:
Sehr geil,da würde ich gern mal daran l**ken.
Lutzd64dj writes a comment:
Dich möchte ich mal l**ker

Mega horny s****t o****m
I can`t o****m that fast, but you can see how he did it after the f**k. Mega horny s****t
Denniskoring199267 writes a comment:
in die süße p***y würde ich auch gern mal schlüpfen
Schlauchq6927 writes a comment:
Du bist echt der Hammer

S****t
S****T O****M!!! Ohhhh I`m all wet and I want to f**k
Wasserman writes a comment:
eine sehr heiß und schöne frau

SEXY A***H
Giant V***o-A**L-PLUG in the ass
tomitotal writes a comment:
ohhh zu gerne würde ich das mal Live sehen ... wie schön das fl****ht
BigMick1234 writes a comment:
Sch öne Bilder....

My first A**L S****T
That was awesome!!! Hose down on your dick! A real a**l o****m with s****t !! Will you get me to s****t too?
tomitotal writes a comment:
schön gekommen bist du .... wunderschön. Bin gerne beim nächsten Mal mit von der Partie und unterstütze dich ....
Fireangel_185 writes a comment:
G***es video baby,gern mehr davon.

Golden shower for you horny
P*****se horny golden shower
Schlauchq6927 writes a comment:
Kurze,aber sehr g***e Videos von Dir
hieppye writes a comment:
g***er P**s aus deiner süßen S****e
Found in C**t | M*****bation | P***ies | Close-Up | Golden Shower