HotEve
(50)
from Deutschland
Gender: female
Age: 50
Zip code: xxxxx
Country: Deutschland
I speak: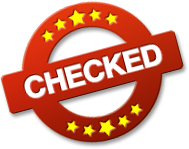 Amateur tags

Definitely naughty!
Hallo,

ich bin Eveline, zur Zeit Single, habe viele verrückte Dinge im Kopf, bin sonst glücklich und zufrieden.
Wenn Du Lust hast, meine wilde und verrückte Seite kennenzulernen, dann lass Dich nicht aufhalten und schreib mich an oder besuche mich gleich in meinem Cam-Chat.

Solltest Du dir sogar noch mehr vorstellen können? Melde Dich einfach :P

Gern kannst Du mich zu deinen Favoriten hinzu, dann wirst Du regelmäßig über meine Neuigkeiten informiert.

Ich will Dich nicht zu-texten, jetzt liegt's also an Dir :-)

Küsschen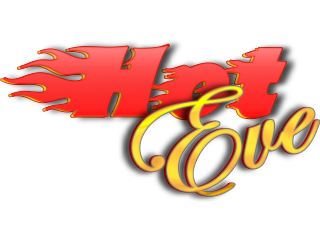 My Personal Info
| | |
| --- | --- |
| Height | 162 cm |
| Weight | 55 kg |
| Ethnicity | White / Caucasian |
| Eye color | brown |
| Hair color | brown |
| Hair length | longer |
| Figure | slim |
| Body hair | normal |
| Pubic hair | shaved |
| Cup size | C |
| Glasses | yes reading glasses |
| Tattoos | none |
| Piercings | none |
| Marital status | single |
| Smoking | yes sometimes |
My preferences
What I'm looking for, is
What I would like to experience, is
an escapade
a relationship
a flirt
email sex
an affair
a ONS
an exciting friendship
fetish erotic
B**M
What turns me on, is
O**l sex
Being dominant
Sex Toys
Outdoor sex
Public sex
Dessous
B**M
More about me
What I can tell about myself
Was soll ich sagen? Ich bin eine reife, erfahrene Frau... auch das Wort MILF fiel schon des öfteren...
What's being said about me
Manche sagen dass ich frech bin... kann ich gar nicht verstehen :P
My erotic fantasy
Meine erotischste Fantasie? Oh, da gibt es so einige... ich denke das verrate ich Dir gern mal persönlich.
Visit my diary daily to stay up to date with everything I do.

My first W**x manual...
My video is not just a simple W**xanleitung, I have of course also a nice task for you ready... but now enough of the words, let`s begin!
Karla7370 writes a comment:
Sorry ich hab viel zu früh ges****zt .....hihi

Would you like to pamper my feet?
I know how much you like my feet... and I know exactly what you like! But enough of words, you`ll see...

This is exactly how eggs are tied and no other way!
You haven`t tied your balls properly again?
I`ll show you one last time!
But I can not help it, I just have to punish you for your incompetence!

Who gave you permission to dream anyway?
Your mistress in chains? I think I`m crazy! You`re my bootw**xer, nylon lover, foot slave and then there`s something!!! That you even dare to tell me about your dream!
Pick up your punishment and let you assign your new place!!!
Karla7370 writes a comment:
Oh ja du hast es !!!! du berherrscht es ein kopfkino zu starten meine Herrin ????
Gefunden in Dominance | Machines | Fetish | S********e | SM

Lacquer & Leather
You like lacquer and leather, horny heels and boots? Then you should not miss this gallery!
Elektrobock2019 writes a comment:
hallo superg***e hotEve, ich höre Dein rotes Lackoutfit gerade knistern.....mehr davon bitte ;-)) Du siehst hinreisend aus, glg peter
ajet70 writes a comment:
Dein Outfit ist wahrlich nur noch geil und ich würde Dich l**ken, wie und wo D magst....und vieles mehr

Das Spiel geht gleich los!!!

Ich bin schon ganz aufgedreht, drücke unseren Jungs die Daumen.

Habe mir auch schon was zum Spielen bereitgelegt...

:* Eve

I just can`t get enough!!!
After the last video shoot, I was so horny, I just couldn`t stop... the remote controlled toys are so awesome, I can`t get enough and who says you can only use one at a time.... well, how many and where do you think they get used everywhere? I won`t tell, but you`ll love it!!! ...
wilhelm1206 writes a comment:
Einfach geil diese tolle Lady hmmmm
sefridder writes a comment:
Du hast dich sehr geil verwöhnt, schöne Lady.

armpits and feet...
If desired, here are a few photos of special places for erotic games. I like to be pampered times the feet and armpits of you. :-)

Heute Abend ist es wieder soweit...

... das 2. Spiel unser Jungs! Ich drücke kräftig die Daumen und hoffe wir werden gewinnen... Wenn Du mir die Halbzeitpause versüßen willst, weißt du wo du mich findest :* Ich empfange dich natürlich wie immer in einem richtig heißen Outfit.

Küsschen Eve