JenniBabe
(28)
from Germany
Gender: female
Age: 28
Zip code: xxxxx
Country: Germany
I speak: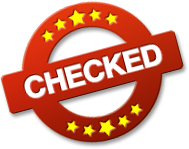 Amateur tags

Hallo mein Süßer, bist du auch auf der Suche nach richtig g***em Spaß? ;) Ich mag es gern so richtig schön wild und v****ut, wenn du aber magst darfst du mir auch gerne deine romantische Seite zeigen. Ich bin für vieles offen, solange der Spaß dabei nicht zu kurz kommt. Magst du mehr von mir erfahren, dann meld dich doch bei mir, schreib mir eine Nachricht oder schau in meiner Cam vorbei. Ich freu mich auf dich Deine Jenni :*
Ich freue mich, dass Du auf meiner Seite gelandet bist und Dir gefällt was Du siehst.

Wenn ich mich selbst beschreiben müsste, würde ich von mir sagen, dass ich eine ausgefallen, liebevoll und leicht verrückte Art an mir habe.

Jedoch bin ich sehr verspielt und bekomme sexuell nie genug, deswegen bin ich hier.

Macht Dich das neugierig? Ich hoffe es doch sehr! 
Möchtest Du nun gern mehr von mir erfahren? Also ich bin schon sehr gespannt darauf Dich kennen zu lernen!

Was du noch wissen solltest; ich bin eine Frau, die erobert werden möchte und wenn Du das schaffst, können wir beide sehr viel Spaß zusammen haben. Klingt verführerisch oder? 

Vor allem bin ich der Meinung, Sex darf niemals langweilig werden. 

Wenn Du das jetzt genauso siehst wie ich, dann ran an die Tasten, lerne mich im Chat oder in der Cam kennen und wir finden raus, wie gut es mit uns passt.

Ich bin schon sehr gespannt auf Dich. 

Bis gleich, Deine Jenni
My Personal Info
| | |
| --- | --- |
| Height | 169 cm |
| Weight | 90 kg |
| Ethnicity | White / Caucasian |
| Eye color | blue |
| Hair color | red |
| Hair length | shoulder |
| Figure | thickish |
| Body hair | none |
| Pubic hair | none |
| Cup size | D |
| Glasses | no |
| Tattoos | several |
| Piercings | several |
| Marital status | single |
| Children | none |
| Smoking | no |
My preferences
What I'm looking for, is
a woman
a man
a couple
What I would like to experience, is
What turns me on, is
Vanilla sex
A**l sex
O**l sex
Peeing
Being submissive
Being dominant
Sex Toys
Outdoor sex
Public sex
Dessous
RPG
Voyeurism
More about me
What I can tell about myself
Not available
What's being said about me
Not available
My erotic fantasy
Not available
Visit my diary daily to stay up to date with everything I do.

Wunderschönen Tag für dich...

auf diesen Erfolg bin ich sehr stolz!
Wie gefällt es dir?

Happy Halloween...

gibst du mir was süßes?
... was zum l****hen!
Hast du Lust...

... auf meine erste B*****b Compilation!
... D********t!
... s**tige S*****ze und riesen D***os in Überschuss!

Es wird...

Tag 7 von 31 Tagen meiner Sport- und Diätphase...
Vorher nachher Bilder und aktuelles BIld von der Nacht!

Wunderschönen Sonntag für dich

Kuss deine Jenni

Nur eine Fantasie

... lass es wirklichkeit werden
... von der fantasie in die realität
... bist du bereit?

Deine neue busty Comic Heldin

... Lust auf mehr solcher Bilder?

Lass mich dein Teufelchen sein

... verrat mir was du vor hast...

Kuschelige Verführung!
This gallery contains media from the categories Open Legs, Big Tits, M*****bation, Topless, S***ed.
DHBiker1985 writes a comment:
Und einfach mit dem Kopf zwischen deinen Beinen versinken !
Gefunden in Open Legs | Big Tits | M*****bation | Topless | S***ed

Vorher-Nachher

Harte Arbeit macht sich bezahlt!
Definierte Kurven...curvy und sexy!