JennyStyle
(23)
from Germany
Gender: female
Age: 23
Zip code: xxxxx
Country: Germany
I speak: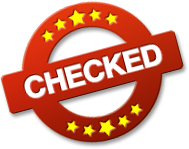 Amateur tags

Hi ich bin Jenny und du? :-P
My Personal Info
| | |
| --- | --- |
| Height | 152 cm |
| Weight | 55 kg |
| Ethnicity | White / Caucasian |
| Eye color | brown |
| Hair color | red |
| Hair length | very long |
| Figure | slim |
| Body hair | shaved |
| Pubic hair | none |
| Cup size | B |
| Glasses | no |
| Tattoos | several |
| Piercings | several |
| Marital status | single |
| Children | none |
| Smoking | yes sometimes |
My preferences
What I'm looking for, is
a woman
a man
a couple
What I would like to experience, is
an escapade
a relationship
a flirt
email sex
an affair
a ONS
fetish erotic
group sex
What turns me on, is
Vanilla sex
A**l sex
O**l sex
Sex Toys
Outdoor sex
Public sex
Dessous
RPG
Voyeurism
More about me
What I can tell about myself
Not available
What's being said about me
Not available
My erotic fantasy
Not available
Visit my diary daily to stay up to date with everything I do.

huhu

Glück ist wenn dir Lachen und O****mus von der selben Person beschert wird. ;)

strawberry
This gallery contains media from the categories Outdoor, Topless, Posing, S***ed, Redhead.

Hallo zusammen :)

Es muss nicht immer Sinn machen.Aber Spaß!

hey :)

Das Leben ist wie eine Schachtel Pralinen, man weiß nie, was man bekommt.

Lederjacke
This gallery contains media from the categories Bra, Butt, Posing, Redhead, Lingerie.

Huhu

Die wahre Lebenskunst besteht darin, im Alltäglichen das Wunderbare zu sehen. ;)

Hallo

Wer meine Leidenschaft weckt, kann was erleben. ;)

Gamer Socken
This gallery contains media from the categories Feet, Posing, Redhead, Schoolgirls, Fetish.
Gefunden in Feet | Posing | Redhead | Schoolgirls | Fetish

Jetzt Online :)

Es kommt nicht drauf an, dem Leben mehr Jahre zu geben, sondern den Jahren mehr Leben zu geben.

Hallo zusammen :)

Mut ist der Zauber der Träume Wirklichkeit werden lässt.