J******uPauline
(21)
from Germany
Gender: female
Age: 21
Zip code: xxxxx
Country: Germany
I speak: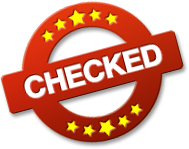 Amateur tags
Not available

I am Pauline and looking for hot conversations. Let`s see what comes up and why are you here?
 G***E KLEINE ENGE J******U 
etwas schüchtern aber offen für den ersten F**k, kann es kaum erwarten das du meine Schenkel öffnest , der S*****z mich zur Frau macht , oh man werde ich grade nice geil 
Profile of J******uPauline
My Personal Info
| | |
| --- | --- |
| Height | 165 cm |
| Weight | 82 kg |
| Ethnicity | White / Caucasian |
| Eye color | blue |
| Hair color | blonde |
| Hair length | very long |
| Figure | thickish |
| Body hair | Not available |
| Pubic hair | Not available |
| Cup size | E (DD) |
| Glasses | no |
| Tattoos | Not available |
| Piercings | Not available |
| Marital status | single |
| Smoking | Not available |
My preferences
What I'm looking for, is
a woman
a man
a couple
a bisexual
What I would like to experience, is
an escapade
a relationship
a flirt
email sex
an affair
a ONS
an exciting friendship
fetish erotic
B**M
group sex
What turns me on, is
Vanilla sex
A**l sex
O**l sex
Peeing
Being submissive
Being dominant
Sex Toys
Swinger
Outdoor sex
Public sex
Dessous
RPG
Voyeurism
B**M
More about me
What I can tell about myself
Kind and nice
What's being said about me
I don`t put much stock in that.
My erotic fantasy
Ask me
Visit my diary daily to stay up to date with everything I do.

me with my horny nylons and much too short shirt dress
the thighs are already looking good, aren`t they?

I kept my feet out of the bath for once
What do you think? What else would you like to see?
wünsch mal ein schönes hoffentlich nicht allzu kaltes Weekend

ansonsten must du dich einfach unter der Decke einkuscheln, ok?
Zeref1 writes a comment:
Huhu ???? bist eine sehr schöne Frau, lasse dir mal liebe Grüße hier ????????
meine Freundin ist zu Besuch

ich stell ihr grad die Seite hier vor und vielleicht meldet sie sich ja auch noch an grins
schon mal 2 Frauen gehabt , die heiss nach ihren ersten Mal sind

kannst du dir vorstellen, 2 von meiner Sorte zu verwöhnen Schatz ? Meine Freundin ist neu hier , Lust ?
ab sofort alle Galerien frei geschaltet

nur für kurze Zeit, hab ich meine Galerien freigeschalten für Dich,

vom Horror oder Studentenjoboutfit, Cheerleader oder Hexe oder g***er Hase , alles ist dabei für Dich .. welches gefällt dir am allerbesten ?

endlich 21 gewurden

heute bin ich 21 gewurden , yeah
mein neues Spielzeug .... dieser Super

Appd***o ,den du steuern kannst!!! man schatz wie geil der vibriert wenn ich mir den vorn an der M***hi ranhalte. WILLST DU SEHEN WIE ICH IHN REINSCHIEBE und du bestimmst das Tempo?

meld dich doch einfach , schönen Freitag wünsch ich dir