Lara-Soft
(30)
from Germany
Gender: female
Age: 30
Zip code: 00xxx
Country: Germany
I speak: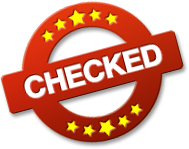 Amateur tags

Young Mom, who received her freedom back. I want to find out, whats`s goning on in the online male world. Like every woman in the world, i want to be conquered and explored.
My Personal Info
| | |
| --- | --- |
| Height | 165 cm |
| Weight | 58 kg |
| Ethnicity | White / Caucasian |
| Eye color | green-gray |
| Hair color | dark blonde |
| Hair length | longer |
| Figure | slim |
| Body hair | shaved |
| Pubic hair | none |
| Cup size | C |
| Glasses | no |
| Tattoos | none |
| Piercings | several |
| Marital status | single |
| Smoking | no |
My preferences
What I'm looking for, is
a man
a bisexual
What I would like to experience, is
What turns me on, is
Vanilla sex
O**l sex
Sex Toys
Outdoor sex
Public sex
Dessous
RPG
Voyeurism
More about me
What I can tell about myself
I love my freedom and like to have fun in life. I regret nothing! :-P
What's being said about me
It does not get boring with her.
My erotic fantasy
Everything I have not tried ... and there is so much of it ;-)
Visit my diary daily to stay up to date with everything I do.

Out in the sun
I love to spend my free time outdoors and dressed as open as possible.
tomitotal writes a comment:
sehr sympathisch wirkst du

short, shorter, Lara
I love to dress short and summery, who can...can ;-)
nimitz79 writes a comment:
Kurz ist immer gut Süsse. Kuss
nimitz79 writes a comment:
SCHATZ,JE KUERZER UMSO SCHNELLER IST MAN AM ZIEL

Lara-Softs Bedroom, Behind the Scenes
Thats what Lara`s Bedroom looks like, really comfortable or not!? :-)
nippon62 writes a comment:
sexy sexy sexy ...macht lust auf mehr
nimitz79 writes a comment:
Hot wie immer Schatz. Küss Dich

Looking for Sexy Selfies
İ got one or two "Pictures" of me on my Smartphone, but not for everyone ;-)
qedino writes a comment:
Ei gewinnendes Lächeln
WarumbrauchicheinenNick writes a comment:
Eine ganz süße Frau
Gefunden in Brunette | European | Close-Up | Slim | Students

Sexy in the nightdress
Only selected people get to see me in my nightgown ;-)
Toni281 writes a comment:
sehr bezaubernd dein lächeln
Vailman writes a comment:
Hübsches, süßes und sehr g***es F**kteil!
Gefunden in Normal | Slim | Schoolgirls | Teens | Amateur

Again nothing to wear
I rarely find anything suitable in my wardrobe, that`s my i wear my nightdress at home.
holginero writes a comment:
..auch angezogen wirkst Du seeeeehr anziehend!
Fritzi17 writes a comment:
Sehr schöne Bilder einer sehr hübschen jungen Frau
Gefunden in Normal | Slim | Schoolgirls | Teens | Amateur

Finally summer has arrived
For me the summer is the best season of the year.
I love to wear open clothes :-)
nippon62 writes a comment:
sexy sexy sexy .....macht lust auf mehr
nimitz79 writes a comment:
Hmm,schickes kurzes Kleidchen Schatz! Es muss am besten ein ganzes Jahr Sommer sein,um diesen heissen Ausblick zu geniessen. Kuss

Sometimes it may be something more
Relaxing at home is the best thing in the world for me :-)
Byamukama writes a comment:
Hello your so sexy
nimitz79 writes a comment:
Auch in etwas sportlicheren Sachen machst Du immer eine absolut Heisse Figur Süsse Maus. Bildhübsch,heiss,sexy. Kuss
Gefunden in Brunette | European | Slim | Schoolgirls