Lia_Fox
(21)
from Germany
Gender: female
Age: 21
Zip code: xxxxx
Country: Germany
I speak: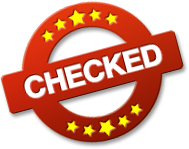 Amateur tags

Hey I am Lia and I`m new.
My Personal Info
| | |
| --- | --- |
| Height | 169 cm |
| Weight | 52 kg |
| Ethnicity | White / Caucasian |
| Eye color | brown |
| Hair color | black |
| Hair length | long |
| Figure | slim |
| Body hair | none |
| Pubic hair | none |
| Cup size | C |
| Glasses | no |
| Tattoos | one |
| Piercings | several |
| Marital status | single |
| Smoking | no |
My preferences
What I'm looking for, is
What I would like to experience, is
What turns me on, is
Vanilla sex
A**l sex
O**l sex
Being submissive
Being dominant
Sex Toys
Outdoor sex
Public sex
Dessous
B**M
More about me
What I can tell about myself
I`m open-minded, interested in new things and things, eloquent and... not to mention... I think I`m already pretty hot ;) Anyway, I interpret the staring looks in school and on the street like this *hihi*
What's being said about me
Oh I think that`s different :) Some would probably consider me to be quiet and shy, because I am sometimes reserved in the presence of new people. Others would say I`m quite a slut or even worse, who picks up one after the other. What is true, you have to find out yourself :P
My erotic fantasy
Oh there are many and above all I do not want to share them all directly in public. But if you talk to me nicely I might tell you my fantasies ;)
Visit my diary daily to stay up to date with everything I do.
Kleiner Freitag

Almost weekend. Freut ihr euch alle schon aufs Wochenende? Erzählt mir von euren v****uten Plänen ;-)
Sunday

is my day...
Bist du mit v****uten Gedanken in den Sonntag gestartet?

Set sail! PUBLIC C******E on the BUMMS BOAT!
Summer, sun, sunshine and naked skin!
What is better in such cool weather, than a horny splashy boat tour?
Exactly... Splashing ON the boat *hihi *
The rocking and wobbling on the open sea has triggered something in me which has made me so insanely horny.
With each wave ...
Guten Morgen

Heute Nacht hatte ich echt v****ute Träume... Du auch?
Guten Morgen

Hattest Du auch einen schönen Start in den Tag?
Magst mir erzählen was du g***es geträumt hast?

Freue mich auf deine Nachricht.

Kuss Lia
Wochenende vorbei

Na,wie war dein Wochenende?
Hast Lust mir zu erzählen was Du schönes gemacht hast?

Freue mich auf deine Nachricht ????.
Liebe Grüße Lia
Bald ist Wochenende

Na, freust dich auch schon auf das kommende Wochenende? Und hast schon Pläne?

Kuss Lia

Hey

Guten Morgen,

wie war dein Start in den Tag? Hattest Du auch so v****ute Gedanken wie ich?

Erzähl mir doch von deinen unerfüllten Fantasien :-).
Freue mich auf deine Nachricht.
Wie geht es dir?

Hey, wie war dein Wochenende? bist gut in die neue Woche gestartet?

Kuss Lia