LittleP***yHole
(26)
from Germany
Gender: female
Age: 26
Zip code: xxxxx
Country: Germany
I speak: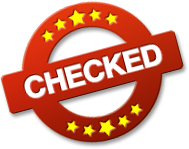 Amateur tags

Hey ich bin immer auf der Suche nach Abwechslung, Abenteuer und Spaß gerne würde ich mit dir deine g***en Fantasien ausleben oder falls dir die Erfahrungen fehlen noch etwas beibringen... Ich mag es sehr spontan... Ich würde mich freuen wenn du mir schreibst ,für eine schöne g***e gemeinsame Zeit, wenn du magst LG deine Alex ♡
Profile of LittleP***yHole
My Personal Info
| | |
| --- | --- |
| Height | 168 cm |
| Weight | 57 kg |
| Ethnicity | White / Caucasian |
| Eye color | blue |
| Hair color | black |
| Hair length | long |
| Figure | slim |
| Body hair | none |
| Pubic hair | little |
| Cup size | B |
| Glasses | yes reading glasses |
| Tattoos | none |
| Piercings | none |
| Marital status | single |
| Children | none |
| Smoking | yes sometimes |
My preferences
What I'm looking for, is
a woman
a man
a couple
a transexual
a bisexual
What I would like to experience, is
an escapade
a relationship
a flirt
email sex
an affair
a ONS
an exciting friendship
fetish erotic
B**M
group sex
What turns me on, is
Vanilla sex
A**l sex
O**l sex
Peeing
Being submissive
Being dominant
Sex Toys
Swinger
Outdoor sex
Public sex
Dessous
RPG
Voyeurism
B**M
More about me
What I can tell about myself
Not available
What's being said about me
Not available
My erotic fantasy
Outdoor, B**M
Visit my diary daily to stay up to date with everything I do.

weat p***y
This gallery contains media from the categories Bathroom, Bisexual, S***ed, V***ar, Amateur.
wallenstein666 writes a comment:
Woh - echt g***e pics - so eine einladende glatte M***hi !!
Fröhliche Weihnachten

mondi62 writes a comment:
sehr anregend und neugierig machende bilder von einer jungen gutgeformten frau attraktiv und begehrenerweckend gefällt mir sehr und macht mich begierig dieses auch real in augenschein zu nehmen und auch noch viel mehr mit dieser real zutun ein traum....
Geoffrey77 writes a comment:
Mir gefallen deine B***te

Spontanaufnahmen abends im Bett
This gallery contains media from the categories Glasses, Open Legs, Small Tits, Close-Up, Black-Haired.
wallenstein666 writes a comment:
einfach herrlich zum ansehen - du hast so eine TOP sexy Figur und machst hier alle nervös !!
jonn2823 writes a comment:
Du bist eine richtig super g***e Maus da würde ich gerne mal naschen Und dich verwöhnen
Gefunden in Glasses | Open Legs | Small Tits | Close-Up | Black-Haired


My first picture
This gallery contains media from the categories Legs, P***ies, S***ed, Slim, Lingerie.
Wagdamny78uc writes a comment:
Wow echt wunderschön
Geoffrey77 writes a comment:
Die ersten Bilder gefallen mir. Ich freue mich auf weitere Bilder von dir.