Mirabello
(29)
from Germany
Gender: female
Age: 29
Zip code: 88xx
Country: Germany
I speak: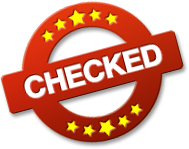 Amateur tags

I am lively, a little cat of prey and I like everything from soft to hard. Can you handle my many facets?
My Personal Info
| | |
| --- | --- |
| Height | 165 cm |
| Weight | 55 kg |
| Ethnicity | Mediterranian |
| Eye color | crazy color |
| Hair color | brown |
| Hair length | long |
| Figure | sportive |
| Body hair | none |
| Pubic hair | none |
| Cup size | B |
| Glasses | no |
| Tattoos | many |
| Piercings | several |
| Marital status | single |
| Children | none |
| Smoking | no |
My preferences
What I'm looking for, is
What I would like to experience, is
What turns me on, is
Vanilla sex
Peeing
Outdoor sex
Dessous
B**M
More about me
What I can tell about myself
That I never get bored
What's being said about me
That I`m fun and I`m open to the world
My erotic fantasy
Sex with four men
Visit my diary daily to stay up to date with everything I do.

The bad schoolgirl is punishing herself
I`ve been bad at school, I need to be s***ked

Dreamy girlie waits for you
Will you come to bed with me sometime?
Gefunden in Butt | Close-Up | Posing | Schoolgirls | Tattoos

I`ve been a naughty schoolgirl
Fancy a little role-playing?
Gefunden in Posing | S***ed | Slim | Schoolgirls | Tits

After work my d***o f**ks me
Often I have so much stress at work that I have to work hard
mst1967 writes a comment:
Dich würde ich geil F**ken das du Happy wirst süße wieder und den Ärger ve****ßt von deiner Arbeit süße .

I want to be your cat of prey
Watch me caress myself
Patricko805b writes a comment:
Oh mein gott. Wie geil bist du denn bitte? G***e t****n und deine m***hi ist ein traum

After work, I`ll wait for you in bed
A hard day`s work is over and here`s what happens...

I love to stick the d***o in properly
Sometimes I can`t help it and I have to do it wild and fast
mst1967 writes a comment:
G***es F**k Luder bist du süße echt Hammer geil sexy heiß süße.

What could be better than a hot shower?
Question is, what exactly is hot, me or the water? What do you think?
Ickeku writes a comment:
Du hast mega g***e B***te da möchte ich gerne mal an den warzen knabbern
micha1522 writes a comment:
Superschöne L****n krönen Deinen g***en Körper. Würde Dich gerne l**ken!

I was going to clean the shower, but then I was overcome
I wanted to do that after cleaning the house :)
Jacques3 writes a comment:
Wunderschön und unglaublich heiß!
belerophon82 writes a comment:
Du siehst aber auch scharf aus Süße!