MoniCat
(20)
from Germany
Gender: female
Age: 20
Zip code: 20xxx
Country: Germany
I speak: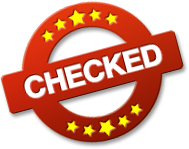 Amateur tags

I´am really a wild child, no one could tame me so far but you can try it :-) I`am here for some thrilling experiences...
My Personal Info
| | |
| --- | --- |
| Height | 174 cm |
| Weight | 62 kg |
| Ethnicity | White / Caucasian |
| Eye color | blue |
| Hair color | brown |
| Hair length | long |
| Figure | normal |
| Body hair | shaved |
| Pubic hair | shaved |
| Cup size | C |
| Glasses | no |
| Tattoos | one |
| Piercings | one |
| Marital status | single |
| Children | none |
| Smoking | yes sometimes |
My preferences
What I'm looking for, is
a woman
a man
a couple
a bisexual
What I would like to experience, is
What turns me on, is
Vanilla sex
A**l sex
O**l sex
Peeing
Being dominant
Sex Toys
Swinger
Outdoor sex
Public sex
Dessous
RPG
More about me
What I can tell about myself
Not available
What's being said about me
Not available
My erotic fantasy
Not available
Visit my diary daily to stay up to date with everything I do.

Gymnastics lessons
Do you wanna be my private gymnastics teacher? Obviously I need some private lessons... ;-)
Juhu-MS1988 writes a comment:
Sehr schön weiter so :) Strumpfhosen stehen dir :)
Gefunden in Brunette | European | Posing | Lingerie | Nylons

Ready for a jaunt
Wearing my biker jacket I am ready for a jaunt with you.
AlterSoftie writes a comment:
Scharfes Outfit. Also ich s****ze bei der Tour bestimmt. :-)

wild girl
Today it`s time for the hot and rebellious outfit
Matmateul84h3 writes a comment:
Du siehst toll aus, ich halte dich für süß, Bonbon Sie begeistern sich nur mit einem Blick ich will dich sei meine Luft Mein Stern am Himmel
AlterSoftie writes a comment:
Was für eine fantastische und sexy-heiße Frau!

spruced up for you
Do you like what you see? I definetely like your glances...
Moderhinke2 writes a comment:
Potztausend, was für ein Hingucker!
knuth writes a comment:
sehr sehr l**ker......

...when clothes dropping off...
You are not only undressing me with your eyes today...
Tommassino writes a comment:
jesses Maria da muss Mann ja hin langen
klausilein15826 writes a comment:
tatsächlich die hinreissendste frau hier

Before dropping off clothes...
I make you randy somewhat before it starts...
Daverrick writes a comment:
Nice ♡
beststallion writes a comment:
Sehr sexy, allerdings hast Du viel zu viel an!

Ready for some \\\\
Dressed up for the gym... or have you better ideas how we can stay fit? ;-)
Steffen1990 writes a comment:
Wie geil du in deiner Leggins bist
Steffen1990 writes a comment:
Sexy Socken geil
Gefunden in Brunette | European | Normal | Posing | Sportsgear

That`s me!
Thought I should show myself :-)
pbr1962 writes a comment:
sehr hübsch
XXX_SC writes a comment:
Hot