Nadya
(34)
from Germany
Gender: female
Age: 34
Zip code: xxxxx
Country: Germany
I speak: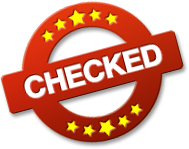 Amateur tags

hello hello I`m new here, and I`m looking forward to meet someone unfortunately I`m a bit shy maybe you help me that I finally come out of me :)
HALLO BİN DİE NADYA, İCH FREUE MİCH HİER SEİN ZU DÜRFEN UND MİT DİR VİEL SPASS ZU HABEN, BİN EİNE WİLDE KATZE DİE ES TAEGLİCH MEHRMALS BRAUCHT, WENN DU AUCH LUST HAST DANN BESUCHE MİCH DOCH İN MEİNER CAM LASS UNS ZUSAMMEN SPASS HABEN 
My Personal Info
| | |
| --- | --- |
| Height | 160 cm |
| Weight | 50 kg |
| Ethnicity | Mediterranian |
| Eye color | green |
| Hair color | blonde |
| Hair length | shoulder |
| Figure | normal |
| Body hair | normal |
| Pubic hair | little |
| Cup size | B |
| Glasses | yes reading glasses |
| Tattoos | none |
| Piercings | one |
| Marital status | divorced |
| Smoking | yes sometimes |
My preferences
What I'm looking for, is
What I would like to experience, is
an escapade
a relationship
a flirt
email sex
an affair
a ONS
an exciting friendship
fetish erotic
B**M
group sex
What turns me on, is
Vanilla sex
A**l sex
O**l sex
Peeing
Being dominant
Sex Toys
Swinger
Outdoor sex
Public sex
Dessous
RPG
Voyeurism
B**M
More about me
What I can tell about myself
Not available
What's being said about me
Not available
My erotic fantasy
Not available
Visit my diary daily to stay up to date with everything I do.

Sexspielzeug

wer will mein spielzeug spielen
Sexspielzeug

wer will mein spielzeug spielen
huhu

FRÜHLINGANFANG =FRÜHLINGSGEFÜHLE ON!

Guten Morgen

Sollen wir heute Abend ausgehen

Guten Morgen!

Ich wünsche Ihnen einen wunderschönen und stressfreien Tag ????????

Hallo????

Ich habe heute eine Überraschung für dich ... schau auf jeden Fall bei meiner Live-Cam vorbei

what do you like after sex?
My option, check out the album and tell me what you think....

are you ready?
If you`re ready to see an entertaining album now, let`s get started?
Found in High Heels | Posing | Amateur | Fetish

na magst du auch sonnenbrillen?

ich liebe es verschiedene modele zu haben wie findest du die ?