NamiRogers
(23)
from Germany
Gender: female
Age: 23
Zip code: 00xxx
Country: Germany
I speak: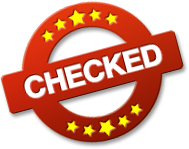 Amateur tags

Hello darling, I welcome you, I am Nami Rogers, I am a very sweet woman, I try to treat my newcomers well and I want to treat you as my king, you can use my body for all your fantasies and desires and with great pleasure mine . I look forward.

My Personal Info
| | |
| --- | --- |
| Height | 160 cm |
| Weight | 56 kg |
| Ethnicity | Latino / Hispanic |
| Eye color | brown |
| Hair color | black |
| Hair length | longer |
| Figure | thickish |
| Body hair | normal |
| Pubic hair | none |
| Cup size | C |
| Glasses | no |
| Tattoos | one |
| Piercings | several |
| Marital status | single |
| Smoking | no |
My preferences
What I'm looking for, is
a woman
a man
a couple
a transvestite
a transexual
a bisexual
What I would like to experience, is
an escapade
a relationship
a flirt
email sex
an affair
a ONS
an exciting friendship
fetish erotic
B**M
group sex
What turns me on, is
Vanilla sex
A**l sex
O**l sex
Being submissive
Being dominant
Sex Toys
Swinger
Outdoor sex
Public sex
Dessous
RPG
Voyeurism
B**M
More about me
What I can tell about myself
Hello, what can I tell you, I have many dreams, I want to be a TV presenter, I want to fly every day and always have the best sex.
What's being said about me
I`m not sure, but people say that I`m very romantic and kind of goofy.
My erotic fantasy
Bed, ropes and automatic sex machine
Visit my diary daily to stay up to date with everything I do.

Good student misbehaves
Good student behaves badly, she deserves a good f**k, she wants her d***o to penetrate her very deep until she makes her have an o****m
Found in D***o | Plumper | Big Tits | Latinas | M*****bation



Very horny and eager to please you
What do you think when you see me? Do you like my tits or my ass? enjoy it, honey
f**k65 writes a comment:
wow sehr sexy Body
Schlosser62 writes a comment:
Ein unglaublich tolle Frau ! WOW ! Da passt echt alles und du bist so wunderschön !!!!

Enjoy my photos this Christmas
Enjoy some beautiful and big tits that will be your best Christmas present
torres0622 writes a comment:
erst die t****n dann in den a***h

My ass and my tits are at your disposal
You will enjoy every moment with me

#sex #b*****b #latina #sexy #hotlatina #pretty #woman #hot #m*****bation #a**l #ass #bigbooty #p***y #cute #cum #nipple #striptease #fetish #deep #throat #massage #s***king #f****ring #h******e #oil #nylo #lingerie #heels #stockings #HD ...
torres0622 writes a comment:
ich f**ke dich in alle l**her
lego21 writes a comment:
Ein Traum eine frau zum anfassen

My ass and my tits are all you need
I have a surprise for you, my tits and my p***y are the perfect gift for you, come in and enjoy.
Schlosser62 writes a comment:
WOW ! Unbeschreiblich dies Mädel. So süß und soooo l**ker ! Toll !
L**k_s***ve writes a comment:
echt g***e T****n !!!!!!!!!!!!!!!!!!

horny busty latina in her room
Busty latina gets very horny in her room and gets her huge d***o full
Found in F****r | Open Legs | Big Tits | Latinas | M*****bation

Ich werde sehr geil in meinem Zimmer. Ich beginne mit einem Spie
I am very horny in my room I start with a game of agile f****rs and then I use my faithful friend the d***o
Don_Chucky writes a comment:
Na, hier würde ich gerne mal den D***o ersetzen. Du würdest schreien vor lauter G******t. Küsse für dich, wo du magst
Found in Open Legs | Big Tits | C**t | Latinas | M*****bation