Niki-Maus
(25)
from Germany
Gender: female
Age: 25
Zip code: 15xxx
Country: Germany
I speak: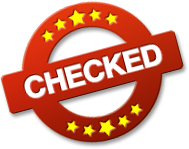 Amateur tags
Not available

Hey, I am the Niki-Mouse... young, wild and keen to experiment... let`s try new things together and have fun... if you don`t want to, you have already missed something :P
My Personal Info
| | |
| --- | --- |
| Height | 166 cm |
| Weight | 53 kg |
| Ethnicity | White / Caucasian |
| Eye color | blue-gray |
| Hair color | dark brown |
| Hair length | shoulder |
| Figure | slim |
| Body hair | little |
| Pubic hair | none |
| Cup size | B |
| Glasses | no |
| Tattoos | Not available |
| Piercings | Not available |
| Marital status | single |
| Smoking | yes sometimes |
My preferences
What I'm looking for, is
What I would like to experience, is
an escapade
a relationship
a flirt
email sex
an affair
a ONS
an exciting friendship
fetish erotic
group sex
What turns me on, is
Vanilla sex
A**l sex
O**l sex
Sex Toys
Outdoor sex
Public sex
Dessous
RPG
Voyeurism
More about me
What I can tell about myself
I`m up for anything :p
What's being said about me
pretty, wild, open-hearted
My erotic fantasy
Why don`t you find out?)
Visit my diary daily to stay up to date with everything I do.


summertime ;)
Always nice and short dressed! If not in summer, then when... ?
nimitz79 writes a comment:
Sexy Lady. Hübsche Maus

barbie girl :)
I receive you, my Ken... Pink above and below... ...I hope you understand me.
Roylfne81hj writes a comment:
Eine wunderschöne sexy Traumfrau zum verlieben
Thomas122 writes a comment:
Eine schöne und Attraktive Frau bist du

Quarantäne Spass

Hey ihr Süßen,da wir grade alle lieber daheim bleiben sollen und das echt langweilig werden kann dauf dauer, würd ich mich freuen mit euch zu quatschen und in der cam Spass zu haben. Freu mich auch ne schöne Zeit mit euch. Küsse eure Niki

I love it...
... to make new pictures ;) what do you say?
Matte6 writes a comment:
Susser, du bist so fein in deine Kleider:)
Matze844 writes a comment:
Sehr attraktive ????????????????????????????????????????

I`m bored, who`s to distract me? :)
I`m really bored without sex. I need a distraction ;-P
mghh6102 writes a comment:
Mir ist ohne Sex auch langweilig. Wollen wir da zu zweit Abhilfe schaffen und uns beim Sex auspowern?
sherlry writes a comment:
Man,bist du schön.müsste nochmal 20 sein,dich würde ich sofort heiraten

Do you think I`m cute?
Please send me feedback, would be pleased
nimitz79 writes a comment:
Du bist nicht nur Zucker,Du bist Honig Darling
L******ben40 writes a comment:
Süss ist untertrieben du bist wunderschön hast ein schönes Lächeln einfach alles perfekt

selfie time ;)
Some new selfies for you!
Kuschelh****t writes a comment:
Na ja was soll man dazu sagen etwas viel an
AlterSoftie writes a comment:
Du hast ein sehr bezauberndes Lächeln!

pretty pics just for you ;)
I love dressing up... do you like me?
nimitz79 writes a comment:
Du bist die schönste,auch so Süsse
andreasros1 writes a comment:
Ich hab en Harten
Found in Car | Bikini | Picture C*****t | Brunette | Amateur

Would you like to inaugurate my new carpet? :P
Together on the carpet, then we`ll really let ourselves fall for once!
nimitz79 writes a comment:
Ich komm vorbei und weihe ihn mit Dir ein. Achte auf die Knie Schatz
lego21 writes a comment:
du bist wunderschön