Romanella
(36)
from Germany
Gender: female
Age: 36
Zip code: xxxxx
Country: Germany
I speak: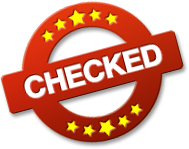 Amateur tags

Since I find age is just a number, I reveal that I am 35 years old. I work for about 8 years as a masseuse and like the human body. No matter if female or male. I like to meet new people and am open to many things. I like to read, go to the sauna and do something good for myself.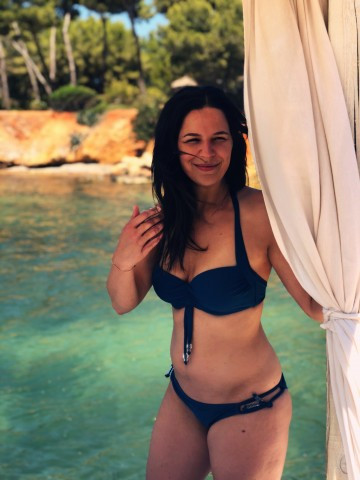 Weißt Du genau was Du willst ?
My Personal Info
| | |
| --- | --- |
| Height | 168 cm |
| Weight | 70 kg |
| Ethnicity | Mediterranian |
| Eye color | brown |
| Hair color | brown |
| Hair length | long |
| Figure | normal |
| Body hair | shaved |
| Pubic hair | Not available |
| Cup size | D |
| Glasses | yes reading glasses |
| Tattoos | none |
| Piercings | none |
| Marital status | Not available |
| Smoking | no |
My preferences
What I'm looking for, is
a woman
a man
a couple
a bisexual
What I would like to experience, is
a relationship
a flirt
email sex
an affair
a ONS
an exciting friendship
fetish erotic
B**M
group sex
What turns me on, is
Vanilla sex
A**l sex
O**l sex
Peeing
Being submissive
Being dominant
Sex Toys
Swinger
Outdoor sex
Public sex
Dessous
RPG
Voyeurism
B**M
More about me
What I can tell about myself
Not available
What's being said about me
Not available
My erotic fantasy
Not available
Visit my diary daily to stay up to date with everything I do.

Lingerie...
All homemade ... and afterwards there was a hammer climax??
sven_42 writes a comment:
Sexy Bilder. Mein Kompliment meine Süße
Ein kurzer Urlaub..

Ein bisschen Zeit für mich geniessen, es wäre nur besser gewesen hätte ich vorher meinen Körper mit Sonnenöl eingerieben ... Jetzt habe ich einen leichten Sonnenbrand...
Hoffe Du magst gebräunte Haut!

Ein Tag am Meer

Wie gerne ich jetzt am Strand eine gute Massage geniessen würde ...


In the bathtub part 1
A new toy has arrived...
womobiwerner writes a comment:
Eine wunderbare Supersexy Superg***e Frau!....echt mein Typ !.......dein Cowboy Werner
L**km**l2 writes a comment:
heiss heiss heiss

In the bathtub part 2 ...
Now it gets hot, with a lot of soap ...
Schwarztigerbambi writes a comment:
Du bist so eine wunderschöne Frau mit dem heissestem Körper den ich je gesehen habe
L**km**l2 writes a comment:
heiss heiss heiss

After bathing, in bed.
With oil and toys and hot thoughts....
Romanella writes a comment:
Einen echten S*****z zu spüren, wäre noch heißer ...
L**km**l2 writes a comment:
heiss heiss heiss
Gestern war ich am See ....

Und Zum Glück war ich dort alleine.....

Me :)
a few impressions of me and my body
Torico72 writes a comment:
WOW, was für eine Frau
Mischa10 writes a comment:
Attraktive und nette,g***e Frau,Kuss !