Runa-123
(24)
from Germany
Gender: female
Age: 24
Zip code: xxxxx
Country: Germany
I speak: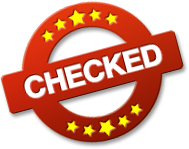 Amateur tags
Not available

Hello Boy`s and more mature Schnuckels, age is just a number, isn`t it? I like the more mature very much, maybe you dare to nibble something younger?
My Personal Info
| | |
| --- | --- |
| Height | 168 cm |
| Weight | 60 kg |
| Ethnicity | White / Caucasian |
| Eye color | Not available |
| Hair color | red |
| Hair length | longer |
| Figure | slim |
| Body hair | none |
| Pubic hair | Not available |
| Cup size | Not available |
| Glasses | Not available |
| Tattoos | several |
| Piercings | Not available |
| Marital status | single |
| Smoking | yes sometimes |
Visit my diary daily to stay up to date with everything I do.

new underwear
S*X without much talk, the new underwear must be inaugurated!!!

In nature
Do you love sex outside? or rather in a warm bed?
L**k_s***ve writes a comment:
echt heiße Lady !!!!!!!!!!!!!!!!!!!!


Dessuos
sexy and what I like to wear so much.

Horny butt and more
Here are a few new pictures of my horny butt and more

Take advantage of weather
Such a weather makes horny, horny and wet. Had to be used times. Hope you like the new pictures.
Teddybaerchen777 writes a comment:
Das steht dir sehr gut. Heisse Wäsche an einer noch heisseren Frau.

Abstinence Challenge NOT passed!
I thought I was alone at home and no one would notice if I secretly did it myself... Wrong thought
Peter_Bj writes a comment:
Selbst machen ist nicht nackt rumtanzen. Völlige Enttäuschung :(
Teddybaerchen777 writes a comment:
Eine sehr heisse junge Frau. Sehr bwgehrenswert, und man würde dort gerne selber Hand anlegen und mehr.
Found in B****r | Outdoor | High Heels | Long Hair | Amateur

Something new
Here are a few new pictures, enjoy
Strangelo writes a comment:
Rirrrrrrrrrrrrrrr realy hot s**t Baby I wanna lick your p***y til your whole s****t goes in my mouth ❤️
Ralf-1966 writes a comment:
Die Frau ist einfach nur Erotik pur. Sinnlich und Heiss zu gleich. Halt eine echte sexy Traumfrau. :-)

Naked again
I have once again made a few new naked pictures for you. I have thrown myself for you in pose.
RickSa writes a comment:
traumfrau *___*
markbork92 writes a comment:
Du bist eine unglaublich attraktive Frau

At home alone
I had Saturday storm free us used after a long break the opportunity... .
markbork92 writes a comment:
Also ich würde dich nicht alleine lassen