Saphira76
(46)
from Germany
Gender: female
Age: 46
Zip code: xxxxx
Country: Germany
I speak: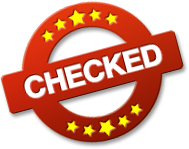 Amateur tags

Hi do you like? Do you like it uninhibitedly dirty or tender and romantic??? I like both just too little of both. Would you like to change that too? Kiss Sara
hallo bin die sara und  auf der suche nach netten kontakten und wenn es passt dann auch mehr
 bin sehr neugierig und offen für was neues was guten sex betrifft
also wenn du dir jetzt denkst,ein versuch ist es wert dann besuche mich auf meiner cam oder schreib mich einfach an.ich freue mich auf dich
                   kuss sara
My Personal Info
| | |
| --- | --- |
| Height | 164 cm |
| Weight | 67 kg |
| Ethnicity | White / Caucasian |
| Eye color | green-gray |
| Hair color | black |
| Hair length | long |
| Figure | normal |
| Body hair | shaved |
| Pubic hair | shaved |
| Cup size | B |
| Glasses | no |
| Tattoos | several |
| Piercings | none |
| Marital status | divorced |
| Smoking | yes sometimes |
My preferences
What I'm looking for, is
a man
a couple
a bisexual
What I would like to experience, is
What turns me on, is
Vanilla sex
A**l sex
O**l sex
Peeing
Being submissive
Being dominant
Sex Toys
Swinger
Outdoor sex
Public sex
Dessous
RPG
Voyeurism
More about me
What I can tell about myself
want and need it as often as I can
What's being said about me
always horny and always ready
My erotic fantasy
to be taken naked and bound in the rain
Visit my diary daily to stay up to date with everything I do.


Oops panties wetted
Couldn`t hold my juice
PPauli writes a comment:
total geil ich wünschte ich könnte den Sekz mit dem Mund auffangen

Outdoor run out
When going for a walk with my girlfriend once really horny the bladder emptied
Schichtarbeiter writes a comment:
Beim nächsten mal nimmst du mich mit und ich l**ke dich wieder trocknen meine Süße
Raisi1 writes a comment:
geil, würde ich danach gerne sauber l**ken
cam ab 19Uhr

habe heute mal wieder lust mich ein wenig auf cam zu zeigen

First date here and then a**l
Have found on my old mobile phone still the pictures of my first date here, phew longer ago but was hot

News outfit❤️
Horny laundry, sometimes dressed spontaneously;-)
Audian writes a comment:
Hi Saphira du siehst super sexy und heiß aus deine B***te und dein A***h ist sehr g***er Anblick und erst recht deine M***hi zum l**ken!!!!
jodan1 writes a comment:
wow, wie heiss sieht das aus, du hast einen super sexy a***h
Found in Plumper | Open Legs | Butt | Amateur | Cross-Dresser

Tried a new toy
I was really surprised how fast and hard I get with it!
It really beamed me away!
MilfL**kerBremen writes a comment:
Sehr geil wie immer von dir :*
Lemonice19 writes a comment:
Einfach G***es Video :P

A whole new kind of cheeky grin
This gallery contains media from the categories J**k Off, B****r, Brunette, Plumper, Amateur.
Heisserbengel69 writes a comment:
wow, sehr g***er anzug. für die wichtigsten öffnungen sind zugänge vorhanden. so liebe ich es.
badboy216 writes a comment:
einfach nur mega heiß ;)

Getting my ass kicked hmmmmm
This gallery contains media from the categories J**k Off, B****r, Brunette, Amateur, Cross-Dresser.
BoobLover1 writes a comment:
G***e Frau mit g***en Vorlieben und einer noch g***eren Freundin…
L**ker888 writes a comment:
Wooooow verdammt heiß und Sexy
Found in J**k Off | B****r | Brunette | Amateur | Cross-Dresser

Fun, fun, fun❤️
This gallery contains media from the categories Legs, High Heels, Lingerie, Fetish, Nylons.
madbine writes a comment:
Traumfrau....wann bekomme ich endlich die Chance??
jodan1 writes a comment:
wow sieht das geil aus mit den heissen höschen
Found in Legs | High Heels | Lingerie | Fetish | Nylons