Sexy_Julia1991
(36)
from Germany
Gender: female
Age: 36
Zip code: xxxxx
Country: Germany
I speak: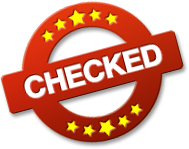 Amateur tags

Hey men! I make no secret of my age. I am the concentrated load of sex and eroticism. With my current knowledge and ability, I would have turned your world upside down 15 years ago. You will not believe this?? Then just test it ...... ????
Profile of Sexy_Julia1991
My Personal Info
| | |
| --- | --- |
| Height | 173 cm |
| Weight | 62 kg |
| Ethnicity | Mediterranian |
| Eye color | green |
| Hair color | black |
| Hair length | long |
| Figure | slim |
| Body hair | none |
| Pubic hair | shaved |
| Cup size | D |
| Glasses | no |
| Tattoos | several |
| Piercings | none |
| Marital status | single |
| Smoking | no |
My preferences
What I'm looking for, is
a woman
a man
a couple
a bisexual
What I would like to experience, is
an escapade
a relationship
a flirt
email sex
an affair
a ONS
an exciting friendship
fetish erotic
group sex
What turns me on, is
Vanilla sex
A**l sex
O**l sex
Being submissive
Being dominant
Sex Toys
Swinger
Outdoor sex
Public sex
Dessous
RPG
Voyeurism
More about me
What I can tell about myself
A bit crazy, humorous, direct, positive attitude and stand with both feet in life
What's being said about me
Not available
My erotic fantasy
There`s a lot, maybe you want to be one of them ????
Visit my diary daily to stay up to date with everything I do.

The hungry leopardess shows facts naked...
... And plays with her plump breasts.... How would you play with me?
shirkhan_61 writes a comment:
ich mag den leberfl**k auf deiner linken b***t

The little black one for home...
... Or better completely without? What do you think?
Reiners***n writes a comment:
Guten Abend haste Lust auf ein unkompliziertes kennen lernen ohne Verpflichtungen dann schreib mir einfach eine Mail an chris. felle at aol Punkt com 017647809792
MartinRS writes a comment:
Hammer schöne Frau, sexy Oberseite
Found in Big Tits | Black-Haired | Tits | Lingerie | Selfies

I wonder what you can do with the two melons....
The two melons haven`t had a titty f**k in a long time.... Would you like to rub it between the two?
Johlbergi01mi writes a comment:
oh ja, deine Melonen sind gigantisch und ich würde sie gern massieren und kneten. Du bist eine sehr attraktive junge Frau, sehr erotisch mit den grünen Augen. Schöne Bilder.
Mats64 writes a comment:
Ich wüsste da schon etwas mit anzufangen und ich würde ihn gerne mal dazwischen stecken und zu reiben.

My 2 melons &...
... Full body photos... What you can do with my melons? Hmmm there would be already a few adult ideas
Waldi38 writes a comment:
du hast wunderschöne augen und das schönster dekoltee
Mats64 writes a comment:
Das sind wirklich wunderschöne Fotos von dir und das meine ich auch ernst und ehrlich. Wie alle anderen Fotogalerien von dir auch.

The hungry leopardess...
... will you help me warm up from the inside?
sexyrobby writes a comment:
heiße frau,sexy outfit.du weckst den leopard in mir.
Mats64 writes a comment:
Wunderschöne Fotos von dir und deine schönen grünen Augen sind einzigartig.
Found in Long Hair | Close-Up | Black-Haired | Amateur | Selfies

Clothes are overrated....
... Or how do you see that? You can also warm each other :-P
Mats64 writes a comment:
Wie immer wieder richtig wunderschöne Fotos von dir
Weinkenner1 writes a comment:
schönes Haar volle B***t g***er Anblick

It`s time to open your presents...
... Or how would you like me under the Christmas tree?
drkelmnz writes a comment:
Du bist der absolut wahr gewordene traum süsse
Mats64 writes a comment:
Phantastische Bilder. Du bist wirklich der helle Wahnsinn.

With or without underwear...
... What do you think? How would you like to spend your evenings together in front of the TV?
Mats64 writes a comment:
Du machst wie immer eine tolle Figur. Und ich sage dir mit Unterwäsche. Dann macht das Auspacken doch erst richtig Spaß und ist auch viel spannender.
Log015 writes a comment:
ohne unterwäsche

New Lingerie For The Playground To Play With...
How do you like my new outfit? Or better without? :-P
joel8686 writes a comment:
was für eine Ausstrahlung
Handykekk03k3 writes a comment:
Bei deinen Blicken muss ich immer grinsen :)
Found in Big Tits | Close-Up | Topless | Black-Haired | Tits