SexyyDaniela
(44)
from Germany
Gender: female
Age: 44
Zip code: xxxxx
Country: Germany
I speak: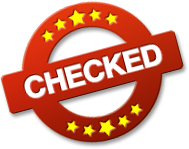 Amateur tags
Not available

show me how much you are P*****s .... Hmmm .... !!!!
My Personal Info
| | |
| --- | --- |
| Height | 167 cm |
| Weight | Not available |
| Ethnicity | White / Caucasian |
| Eye color | green |
| Hair color | blonde |
| Hair length | long |
| Figure | slim |
| Body hair | shaved |
| Pubic hair | Not available |
| Cup size | E (DD) |
| Glasses | no |
| Tattoos | several |
| Piercings | one |
| Marital status | married |
| Children | Not available |
| Smoking | yes sometimes |
My preferences
What I'm looking for, is
a woman
a man
a bisexual
What I would like to experience, is
an escapade
a relationship
email sex
an affair
a ONS
an exciting friendship
fetish erotic
B**M
group sex
What turns me on, is
Vanilla sex
A**l sex
O**l sex
Peeing
Being submissive
Being dominant
Sex Toys
Swinger
Outdoor sex
Public sex
Dessous
RPG
Voyeurism
B**M
More about me
What I can tell about myself
Not available
What's being said about me
Not available
My erotic fantasy
Not available
Visit my diary daily to stay up to date with everything I do.

Outdoor Hot PICS Part2
SexyyyDaniela...!!! kiss....Hummmmmmmmmmmmmmmmmmmmm

Super sexy Pictures mine in Leathers and Outdooor---
Super hot Pics outdoor ..hot Boobs...Super Hot Ass...for you baby....Hummmmm...Kiss



Outdoor Hot PICS
I am soo hot ...
come f**k me...!
Werner210 writes a comment:
Genial
user0815666 writes a comment:
Was für ein g***er A***h!!

P*****s Nephew F**k drunk Taty..!
Incrdible......wowwww...super..H Leathers, Boots..and sooo much C******e..!
Enjoy this Video...
oslo8791 writes a comment:
Sehr geil
olli037 writes a comment:
Hallo gern will ich dich auch mal

AssF**k with Taxidriver and a Superrrr B*****b...!!!
Ass to Mounth,,,with sooo hot c******e ..! Super hot Cum-Shot
kiss

Super Hot Assf**k in Public..............)
Good Film
KISS
BudZZ61 writes a comment:
schön prall und drall sind A***h und T****n!
Tanne63 writes a comment:
Geht so hätte gerne mehr von deinen dicken T****n gesehen